Mailbox Monday is now hosted monthly by a different blog. Here is the
official blog
of Mailbox Monday.
Here is what I received over the last number of weeks: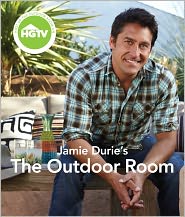 The Outdoor Room by Jamie Durie
Won through BookTrib
Jamie Durie, international award-winning horticulturalist and landscape designer, reveals the secrets behind his incredible designs on the ever-popular HGTV series The Outdoor Room, now viewed in over twelve countries. With dynamic photography, including Jamie's personal travel photographs and a sneak peek of his private garden, this information-packed companion to his smash-hit t.v. show is as hardworking as it is stunning. Complete with detailed site plans, zonal plant lists, and helpful eco-tips, it covers everything from the basics of landscape design to practical, hands-on information, such as how to design your own private garden using Jamie's philosophy. From an exotic Balinese-inspired dining pavilion to a private English-style garden with an adjoining children's play area, Jamie shows you how to incorporate his techniques and design principles to create a personal and truly unique garden, giving you and your family and friends the opportunity to reconnect with nature in the privacy of your very own outdoor room.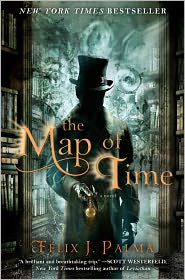 The Map of Time by Felix J. Palma
From Simon & Schuster
THE PHENOMENAL INTERNATIONAL BESTSELLER
Set in Victorian London with characters real and imagined, The Map of Time boasts a triple-play of intertwined plots in which a skeptical H.G. Wells is called upon to investigate purported incidents of time travel and thereby save the lives of an aristocrat in love with a murdered prostitute from the past; of a woman bent on fleeing the strictures of Victorian society; and of his very own wife, who may have become a pawn in a 4th-dimensional plot to murder the authors of Dracula, The Time Machine and The War of the Worlds, in order to alter their identities and steal their fictional creations.
But, what happens if we change history? Felix J. Palma raises such questions in The Map of Time. Mingling fictional characters with real ones, Palma weaves a historical fantasy as imaginative as it is exciting, a story full of love and adventure that also pays homage to the roots of science fiction while transporting its readers to a fascinating Victorian London for their own taste of time travel.
I received this one unsolicited from Simon & Schuster. I really don't think that I'd ever heard of it before, so we'll see how it goes. It sounds interesting!