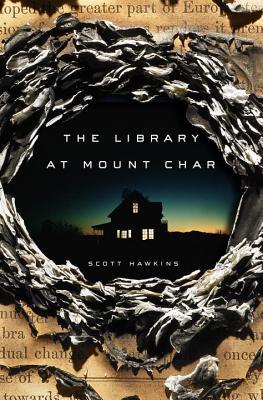 Synopsis
Neil Gaiman meets Joe Hill in this astonishingly original, terrifying, and darkly funny contemporary fantasy.
Carolyn's not so different from the other human beings around her. She's sure of it. She likes guacamole and cigarettes and steak. She knows how to use a phone. She even remembers what clothes are for.

After all, she was a normal American herself, once.

That was a long time ago, of course—before the time she calls "adoption day," when she and a dozen other children found themselves being raised by a man they learned to call Father.

Father could do strange things. He could call light from darkness. Sometimes he raised the dead. And when he was disobeyed, the consequences were terrible.

In the years since Father took her in, Carolyn hasn't gotten out much. Instead, she and her adopted siblings have been raised according to Father's ancient Pelapi customs. They've studied the books in his library and learned some of the secrets behind his equally ancient power.

Sometimes, they've wondered if their cruel tutor might secretly be God.

Now, Father is missing. And if God truly is dead, the only thing that matters is who will inherit his library—and with it, power over all of creation.

As Carolyn gathers the tools she needs for the battle to come, fierce competitors for this prize align against her.

But Carolyn can win. She's sure of it. What she doesn't realize is that her victory may come at an unacceptable price—because in becoming a God, she's forgotten a great deal about being human.
Hardcover, 388 pages
Published June 16th 2015 by Crown
ISBN 0553418602 (ISBN13: 9780553418606)
About the Author
from Goodreads
"
Check out the author's website
Like the author on Facebook
Follow the author on Goodreads
Follow the author on Twitter
My Thoughts
Carolyn, blood-drenched and barefoot, walked alone down the two-lane stretch of blacktop that the Americans call Highway 78.
I'm not sure how to summarize this book. I wasn't quite sure what to expect. I'm not a big Fantasy/Sci-Fi reader, so this one was a bit of a stretch for me, but it sounded interesting.
The first chapter started out great. Vague and alluding, creepy and disturbing, it left me wanting more. Then Chapter 2 started, and I didn't know what the heck was going on for the next 80 pages. Like disjointed images from a dream, it just didn't make sense to me. Are they kids? Are they animals? Is Father supposed to be "God"? Is this hell? Is Father the devil, and the kids are demons? What is going on here?
One minute they are having a conversation, and then they just throw in a jaguar growling, or deer that seem human (or are the humans deer?), and a disgusting guy covered in blood wearing a tutu, digging up graves to raise the dead. What the heck is going here???
There is no disputing that the author is a gifted wordsmith. It isn't his writing style that I had a problem with, but the storyline and content.
I almost gave up on this book by about 50 pages in. I was frustrated, because the author was quite obviously a masterful writer. However it was like being inside of someone's LSD trip. Just flashes of disjointed scenes that made little sense to me. Maybe this is typical fantasy, and fantasy just isn't my cup of tea? But I had seen a review that said the first 100 pages didn't make any sense, but then it turned around. So I hung in there.
Sure enough, the first three chapters had me tripping. Then the fourth chapter began, and FINALLY some sanity! I could follow along at last!
The pieces began to fall together, the picture began to clear. Carolyn was a tricky character. There wasn't a clear liking or not liking of her. She was a very complex character, very well written. Glimmers of compassion and gentleness amid brilliant detachment and cruelty.
The characters of the other children are less well-developed. Carolyn is closest to Michael, who seems gentle and sweet and brave. David is sheer chaos and brutality. Jennifer is like a hippie shaman. Margaret is simply out of her mind.
Carolyn seeks out Steve for a job. Steve has made some bad choices in life, but he's been staying clean. He's a bit of a Taoist...
"Are you a Buddhist?"

"No. I'm an asshole. But I keep trying."
Carolyn brings him nothing but trouble, and tests his innate goodness.
There is a lot of religious symbolism in the book. Some of it may not be obvious to all, but would be to those more familiar with scripture.
Even when things were chaotic, confusing and insane, it was still a little genius. At one moment, there is a conversation about the ancient language of the Atul and a concept that essentially means "the moment when an innocent heart first contemplated the act of murder". It said to the Atul "the crime itself was secondary to this initial corruption." And another phrase which is "the moment when the last hope dies". These concepts alone were brilliant!
My final word:
I was initially nervous about my choice to read this book, but by chapter four it started to get under my skin. Little by little things came together, and I began to see the big picture. It became more engrossing as time went on, and I was really impressed with the writer's ability to captivate and draw me in. I'll still be hesitant to read fantasy and sci-fi, as I still think it is a shaky genre for me, but this author has definitely won me over!
Buy Now:
Barnes and Noble
Amazon
IndieBound
My Rating: A
---
The Cerebral Girl
is a forty-something blogger just digging her way out from under a mountain of books in the deep south of Florida.
I received a copy of this book to review through

Blogging for Books

, in exchange for my honest opinion. I was not financially compensated in any way, and the opinions expressed are my own and based on my observations while reading this novel.