Mailbox Monday is brought to us by
The Printed Page
.
Here are just
some of the books I've received over the last few weeks: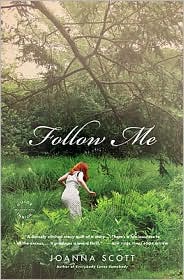 Follow Me by Joanna Scott
Won from Readaholic
On a summer day in 1946 Sally Werner, the precocious young daughter of hardscrabble Pennsylvania farmers, secretly accepts her cousin's invitation to ride his new motorcycle. Like so much of what follows in Sally's life, it's an impulsive decision with dramatic and far-reaching consequences. Soon she abandons her home to begin a daring journey of self-creation, the truth of which she entrusts only with her granddaughter and namesake, six decades later. But when young Sally's father--a man she has never known--enters her life and offers another story altogether, she must uncover the truth of her grandmother's secret history.
Boldly rendered and beautifully told, in FOLLOW ME Joanna Scott has crafted a paean to the American tradition of re-invention and a sweeping saga of timeless and tender storytelling.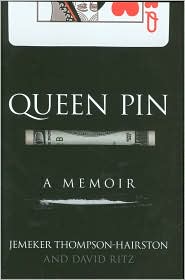 Queen Pin
by Jemeker Thompson-Hairston and David Ritz

Won from
Just Jennifer Reading
Jemeker Thompson-Hairston paid a heavy price for her involvement in the drug game. Learning from her sources of a federal investigation, Jemeker went on the run. It was love for her young son that brought her back to Los Angeles, even though she knew she would be arrested. A subsequent 12-year sentence would cost her not only her legitimate business and the fortune she'd amassed through the drug trade, but the most precious thing of all: time with her child. But not all was lost. Fortunately, while Thompson-Hairston was serving out her sentence, one pivotal moment helped her turn her life around, setting her on a path to help and inspire others like her. Now, in QUEEN PIN, written with
New York Times
bestselling author David Ritz, she reveals in gripping detail her journey of redemption that readers won't soon forget.
Linger (Wolves of Mercy Falls Series #2)
byMaggie Stiefvater
Won from
Alison's Bookmarks
In Maggie Stiefvater's Shiver, Grace and Sam found each other. Now, in Linger, they must fight to be together. For Grace, this means defying her parents and keeping a very dangerous secret about her own well-being. For Sam, this means grappling with his werewolf past . . . and figuring out a way to survive into the future. Add into the mix a new wolf named Cole, whose own past has the potential to destroy the whole pack. And Isabelle, who already lost her brother to the wolves . . . and is nonetheless drawn to Cole.
At turns harrowing and euphoric, Linger is a spellbinding love story that explores both sides of love - the light and the dark, the warm and the cold - in a way you will never forget.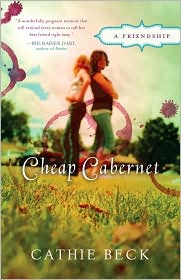 Cheap Cabernet: A Friendship
by Cathie Beck
Won through Library Thing's Early Reviewers for review
I didn' t know that people come into our lives, and sometimes, if we' re terribly lucky, we get the chance to love them, that sometimes they stay, that sometimes you can, truly, depend on them.
Cathie Beck was in her late thirties and finally able to exhale after a lifetime of just trying to get by. A teenage mother harboring vivid memories of her own hardscrabble childhood, Cathie had spent years doing whatever it took to give her children the stability— or at least the illusion of it— that she' d never had. More than that, through sheer will and determination, she had educated them and herself too. With her kids in college, Cathie was at last ready to have some fun. The only problem was that she had no idea how to do it and no friends to do it with. So she put an ad in the paper for a made-up women's group: WOW . . . Women on the Way. Eight women showed up that first night, and out of that group a friendship formed, one of those meteoric, passionate, stand-by-you friendships that come around once in a lifetime and change you forever . . . if you' re lucky.
Won from
Pop Damage
as part of the Hatchette Beach Book Giveaway:
Adam
by Ted Dekker
The Island
by Elin Hilderbrand
Backseat Saints
by Joshilyn Jackson
The Recessionistas
by Alexandra Lebenthal
Rich Boy
by Sharon Pomerantz
Thanks so much to everyone for the books!