Image licensed from bigstockphoto.com
Mailbox Monday is brought to us by
The Printed Page
.
Here is what I received over the last week or two: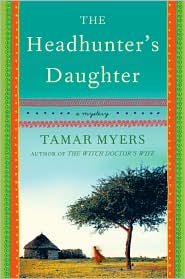 The Headhunter's Daughter by Tamar Myers
Won from My Guilty Pleasures
From Tamar Myers, author of The Witch Doctor's Wife, comes a spellbinding tale of equatorial Africa and a child torn dangerously between two worlds.

In 1945, an infant left inadvertently to die in the jungles of the Belgian Congo is discovered by a young Bashilele tribesman on a mission to claim the head of an enemy. Recognized as human—despite her pale white skin and strange blue eyes—the baby is brought into the tribe and raised as its own. Thirteen years later, the girl—now called "Ugly Eyes"—will find herself at the center of a controversy that will rock two separate societies.
Young missionary Amanda Brown hears the incredible stories of a white girl living among the Bashilele headhunters. In the company of the local police chief, Captain Pierre Jardin, and with the witch doctor's wife, the quick-witted Cripple, along as translator, Amanda heads into the wild hoping to bring the lost girl back to "civilization." But Ugly Eyes no longer belongs in their world—and the secrets surrounding her birth and disappearance are placing them all in far graver peril than anyone ever imagined.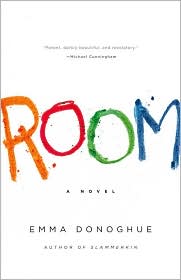 Room by Emma Donoghue
Won from Read, Write and Live
To five-year-old Jack, Room is the entire world. It is where he was born and grew up; it's where he lives with his Ma as they learn and read and eat and sleep and play. At night, his Ma shuts him safely in the wardrobe, where he is meant to be asleep when Old Nick visits.
Room is home to Jack, but to Ma, it is the prison where Old Nick has held her captive for seven years. Through determination, ingenuity, and fierce motherly love, Ma has created a life for Jack. But she knows it's not enough...not for her or for him. She devises a bold escape plan, one that relies on her young son's bravery and a lot of luck. What she does not realize is just how unprepared she is for the plan to actually work.
Told entirely in the language of the energetic, pragmatic five-year-old Jack, ROOM is a celebration of resilience and the limitless bond between parent and child, a brilliantly executed novel about what it means to journey from one world to another.
One Thousand White Women by Jim Fergus
Won from Thirty Creative Studio
One Thousand White Women is the story of May Dodd and a colorful assembly of pioneer women who, under the auspices of the U.S. government, travel to the western prairies in 1875 to intermarry among the Cheyenne Indians. The covert and controversial "Brides for Indians" program, launched by the administration of Ulysses S. Grant, is intended to help assimilate the Indians into the white man's world. Toward that end May and her friends embark upon the adventure of their lifetime. Jim Fergus has so vividly depicted the American West that it is as if these diaries are a capsule in time.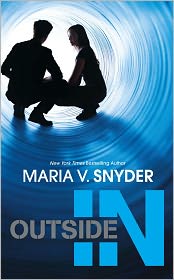 Outside In by Maria V. Snyder
Won from Squeaky Books
Me?
A leader?
Okay, I did prove that there's more to Inside than we knew.
That a whole world exists beyond this cube we live in. And finding that led to a major rebellion—between worker scrubs like me and the snobby uppers who rule our world. Make that ruled. Because of me, we're free. I thought that meant I was off the hook, and could go off on my own again—while still touching base with Riley, of course. He's the one upper I think I can trust. But then we learned that there's outside and then there is Outside.
And something from Outside wants In.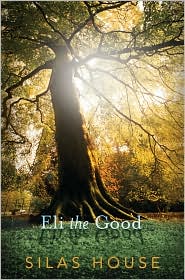 Eli the Good by Silas House
Won from There's a Book
In his timely YA debut, a best-selling novelist revisits a summer of tumult and truth for a young narrator and his war-torn family.
Bicentennial fireworks burn the sky. Bob Seger growls from a transistor radio. And down by the river, girls line up on lawn chairs in pursuit of the perfect tan. Yet for ten-year-old Eli Book, the summer of 1976 is the one that threatened to tear his family apart. There is his distant mother; his traumatized Vietnam vet dad; his wild sister; his former warprotester aunt; and his tough yet troubled best friend, Edie, the only person with whom he can be himself. As tempers flare and his father's nightmares rage, Eli watches from the sidelines, but soon even he cannot escape the current of conflict. From Silas House comes a tender look at the complexities of childhood and the realities of war — a quintessentially Southern novel filled with music, nostalgic detail, a deep respect for nature, and a powerful sense of place.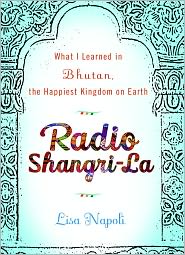 Radio Shangri-La by Lisa Napoli
Received from Read it First
Lisa Napoli was in the grip of a crisis, dissatisfied with her life and her work as a radio journalist. When a chance encounter with a handsome stranger presented her with an opportunity to move halfway around the world, Lisa left behind cosmopolitan Los Angeles for a new adventure in the ancient Himalayan kingdom of Bhutan—said to be one of the happiest places on earth.

Long isolated from industrialization and just beginning to open its doors to the modern world, Bhutan is a deeply spiritual place, devoted to environmental conservation and committed to the happiness of its people—in fact, Bhutan measures its success in Gross National Happiness rather than in GNP. In a country without a single traffic light, its citizens are believed to be among the most content in the world. To Lisa, it seemed to be a place that offered the opposite of her fast-paced life in the United States, where the noisy din of sound-bite news and cell phones dominate our days, and meaningful conversation is a rare commodity; where everyone is plugged in digitally, yet rarely connects with the people around them.

Thousands of miles away from everything and everyone she knows, Lisa creates a new community for herself. As she helps to start Bhutan's first youth-oriented radio station, Kuzoo FM, she must come to terms with her conflicting feelings about the impact of the medium on a country that had been shielded from its effects. Immersing herself in Bhutan's rapidly changing culture, Lisa realizes that her own perspective on life is changing as well—and that she is discovering the sense of purpose and joy that she has been yearning for.

In this smart, heartfelt, and beautifully written book, sure to please fans of transporting travel narratives and personal memoirs alike, Lisa Napoli discovers that the world is a beautiful and complicated place—and comes to appreciate her life for the adventure it is.
What an awesome haul! Thanks to everyone for the great books!