Mailbox Monday is now hosted monthly by a different blog. Here is the
official blog
of Mailbox Monday.
Here is what I received over the last number of weeks: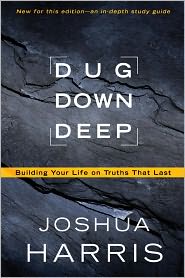 Dug Down Deep: Building Your Life on Truths That Last by Joshua Harris
Received for review through Blogging for Books
What are you going to build your life on? Dug Down Deep is systematic theology like you've never seen it before. Readable. Relevant. Powerful. As best-selling author Joshua Harris shares his own journey from apathetic church-kid to student with a burning passion to truly know God, you'll be challenged to dig deep into the truths of God's word. With humor, conviction and compelling insight Dug Down Deep covers the basics of faith—God, scripture, Jesus, the cross, salvation, sanctification, the Holy Spirit and the church. Don't settle for superficial faith, dig deep.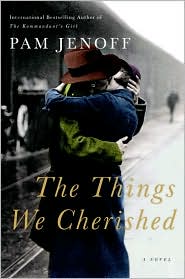 The Things We Cherished by Pam Jenoff
Won from Starting Fresh
Pam Jenoff, whose first novel, The Kommandant's Girl, was a Quill Award finalist, a Book Sense pick, and a finalist for the ALA Sophie Brody Award, joins the Doubleday list with a suspenseful story of love and betrayal set during the Holocaust.
An ambitious novel that spans decades and continents,
The Things We Cherished
tells the story of Charlotte Gold and Jack Harrington, two fiercely independent attor­neys who find themselves slowly falling for one another while working to defend the brother of a Holocaust hero against allegations of World War II–era war crimes.
The defendant, wealthy financier Roger Dykmans, mysteri­ously refuses to help in his own defense, revealing only that proof of his innocence lies within an intricate timepiece last seen in Nazi Germany. As the narrative moves from Philadelphia to Germany, Poland, and Italy, we are given glimpses of the lives that the anniversary clock has touched over the past century, and learn about the love affair that turned a brother into a traitor.
Rich in historical detail, Jenoff's astonishing new work is a testament to true love under the worst of circumstances.
Books Bought: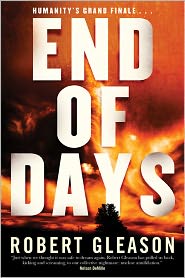 End of Days by Robert Gleason
Lydia Lozen Magruder—the great-granddaughter of a female Apache war-shaman—has seen visions of the End since childhood. She has constructed a massive ranch-fortress in the American Southwest, stocked with everything necessary to rebuild civilization.
Now her visions are coming true. John Stone, once a baseball star and now a famous gonzo journalist, stumbled across a plan to blast humanity back to the stone age. Then he vanished. Lydia's only hope of tracking him down lies with her stubborn, globe-trotting daughter, Kate, Stone's former lover.
Kate is about to step right into the plotters' crosshairs. Stone has been captured by a pair of twin Middle Eastern princesses, hell-bent on torturing him until he reveals all he knows.
Meanwhile, a Russian general obsessed with nuclear Armageddon has also disappeared...as have eight or more of his Russian subs, armed with nuclear-tipped missiles.
The world is armed for self-destruction.
Who will survive?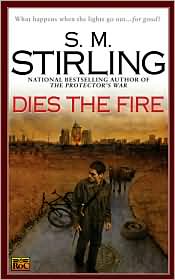 Dies the Fire (Emberverse Series #1) by S.M. Stirling
The Change occurred when an electrical storm centered over the island of Nantucket produced a blinding white flash that rendered all electronic devices and fuels inoperable. What follows is the most terrible global catastrophe in the history of the human race-and a Dark Age more universal and complete than could possibly be imagined.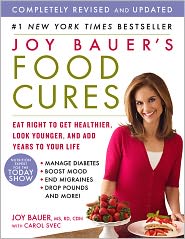 Joy Bauer's Food Cures: Eat Right to Get Healthier, Look Younger, and Add Years to Your Life by Joy Bauer
Comprehensively updated with cutting-edge research and expertise from one of the country's foremost nutritionists,
Joy Bauer's Food Cures
shows you how common health concerns- from beauty issues to life-threatening diseases- can be managed, treated, and sometimes even cured by the foods you eat. Inside you will find easy-to-follow 4-step food prescriptions, customizable and convenient meal plans, and delicious recipes for your favorite meals and snacks. With Joy's wisdom and practical, medically sound advice, you will learn how to use food as nature's ultimate medicine.