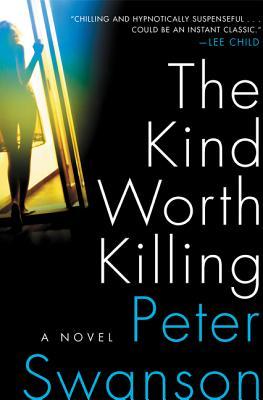 Synopsis
A devious tale of psychological suspense involving sex, deception, and an accidental encounter that leads to murder. This is a modern re-imagining of Patricia Highsmith's classic Strangers on a Train from the author of the acclaimed The Girl with a Clock for a Heart.

On a night flight from London to Boston, Ted Severson meets the mysterious Lily Kintner. Sharing one too many martinis, the strangers begin to play a game of truth, revealing intimate details about themselves. Ted talks about his marriage and his wife Miranda, who he's sure is cheating on him. But their game turns dark when Ted jokes that he could kill Miranda for what she's done. Lily, without missing a beat, says calmly, "I'd like to help."

From there, Ted and Lily's twisted bond grows stronger as they plot Miranda's demise, but soon these co-conspirators are embroiled in a game of cat-and-mouse--one they both cannot survive--with a shrewd and very determined detective on their tail.
Hardcover, 312 pages
Published February 3rd 2015 by William Morrow
ISBN 0062267523 (ISBN13: 9780062267528)
About the Author
Ted has a fortuitous meeting with Lily on a long plane flight. By the end of the flight, they are plotting the murder of his wife Miranda.
My final word:
This book is written in the style of
Gone Girl
, switching narratives between characters, so it gives you that interesting perspective of seeing both sides. First you see one side of the story and perhaps sympathize with the narrator. Then you see the other side and sympathize with that narrator. Or maybe you see things through one set of eyes and think the other person is benign, but when you see things through their eyes you realize how malicious they really are. The switching of perspectives was handled really well. Great character development, smooth writing. Then there is a plot twist that had our whole book club gasping with surprise! This was my first novel by author Peter Swanson, but I have a feeling it won't be my last!
Buy Now:
Barnes and Noble
Amazon
IndieBound
My Rating:
---
The Cerebral Girl
is a forty-something blogger just digging her way out from under a mountain of books in the deep south of Florida.
This book was the

March

201

6

selection for the Cape Coral Bookies.