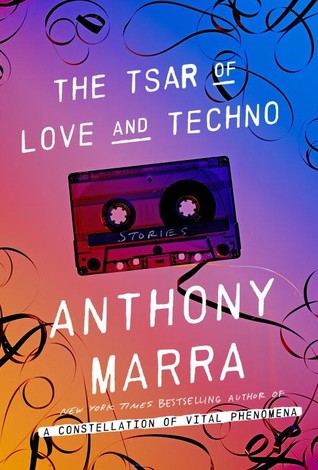 Synopsis
From the New York Times bestselling author of A Constellation of Vital Phenomena—dazzling, poignant, and lyrical interwoven stories about family, sacrifice, the legacy of war, and the redemptive power of art.
This stunning, exquisitely written collection introduces a cast of remarkable characters whose lives intersect in ways both life-affirming and heartbreaking. A 1930s Soviet censor painstakingly corrects offending photographs, deep underneath Leningrad, bewitched by the image of a disgraced prima ballerina. A chorus of women recount their stories and those of their grandmothers, former gulag prisoners who settled their Siberian mining town. Two pairs of brothers share a fierce, protective love. Young men across the former USSR face violence at home and in the military. And great sacrifices are made in the name of an oil landscape unremarkable except for the almost incomprehensibly peaceful past it depicts. In stunning prose, with rich character portraits and a sense of history reverberating into the present, The Tsar of Love and Techno is a captivating work from one of our greatest new talents.
Hardcover, 352 pages
Published October 6th 2015 by Hogarth
ISBN 0770436439 (ISBN13: 9780770436438)
About the Author
Check out the author's website
Like the author on Facebook
Follow the author on Twitter
My Thoughts
I am an artist first, a censor second.



The Tsar of Love and Techno is an inventive and accomplished collection of interwoven short stories by the author of A Constellation of Vital Phenomena (my favorite read of 2015). The stories take place in the war-torn areas of Russia, Chechnya and Siberia, have characters, places, items and/or storylines in common, and span the years between 1937 to 2013.
An artist responsible for removing people from history.
Two ballerinas separated by a generation.
A quietly defiant man in love with a scarred and blind woman.
Two Russian prisoners of war.
Two young brothers living in a forest of metal.
A woman who was responsible for the execution of her own mother.
Young men seeking to avoid the war, and a father who will save his son by any means.
These are the characters that make up these stories.
She admired the scene for a moment, then walked out the back door to become part of it.
My final word: I've become a huge fan of author Anthony Marra! His writing is top notch, the charac
ters well developed, the storylines are fresh and innovative. His stories are full of strong characters, and his writing is overflowing with sensitivity and barrenness. There's a beauty in its desolation. Please read anything you can get your hands on written by this author!
Buy Now:
Barnes and Noble
Amazon
Indiebound
My Rating:
---
The Cerebral Girl
is a forty-something blogger just digging her way out from under a mountain of books in the deep south of Florida.
I received a copy of this book to review through Blogging for B

ooks

, in exchange for my honest opinion. I was not financially compensated in any way, and the opinions expressed are my own and based on my observations while reading this novel.