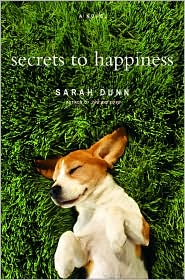 We have a winner! The winner of Secrets to Happiness is:
#20 Jo-Jo of
Jo-Jo Loves to Read
Congratulations Jo-Jo! I hope that you enjoy the book. I'll be emailing you about the win. Just get me your mailing address, and I'll get this out to you.
Thanks to everyone who entered, and keep your eyes open for my next giveaway to be posted later!