So, I'm still making it through my June 3/10, 2011 Entertainment Weekly, and today have some "Best New Reads". Some I've heard of, and some I haven't. Quite a few sound pretty darn interesting!
Lost in Shangri-La by Mitchell Zuckoff
On May 13, 1945, twenty-four American servicemen and WACs boarded a transport plane for a sightseeing trip over Shangri-La, a beautiful and mysterious valley deep within the jungle-covered mountains of Dutch New Guinea. Unlike the peaceful Tibetan monks of James Hilton's bestselling novel Lost Horizon, this Shangri-La was home to spear-carrying tribesmen, warriors rumored to be cannibals. But the pleasure tour became an unforgettable battle for survival when the plane crashed.
Miraculously, three passengers pulled through. Margaret Hastings, barefoot and burned, had no choice but to wear her dead best friend's shoes. John McCollom, grieving the death of his twin brother also aboard the plane, masked his grief with stoicism. Kenneth Decker, too, was severely burned and suffered a gaping head wound.

Emotionally devastated, badly injured, and vulnerable to the hidden dangers of the jungle, the trio faced certain death unless they left the crash site. Caught between man-eating headhunters and enemy Japanese, the wounded passengers endured a harrowing hike down the mountainside--a journey into the unknown that would lead them straight into a primitive tribe of superstitious natives who had never before seen a white man or woman.

Drawn from interviews, declassified U.S. Army documents, personal photos and mementos, a survivor's diary, a rescuer's journal, and original film footage, Lost in Shangri-La recounts this incredible true-life adventure for the first time. Mitchell Zuckoff reveals how the determined trio--dehydrated, sick, and in pain--traversed the dense jungle to find help; how a brave band of paratroopers risked their own lives to save the survivors; and how a cowboy colonel attempted a previously untested rescue mission to get them out.

By trekking into the New Guinea jungle, visiting remote villages, and rediscovering the crash site, Zuckoff also captures the contemporary natives' remembrances of the long-ago day when strange creatures fell from the sky. A riveting work of narrative nonfiction that vividly brings to life an odyssey at times terrifying, enlightening, and comic, Lost in Shangri-La is a thrill ride from beginning to end.

Alice Bliss by Laura Harrington
When Alice Bliss learns that her father, Matt, is being deployed to Iraq, she's heartbroken. Alice idolizes her father, loves working beside him in their garden, accompanying him on the occasional roofing job, playing baseball. When he ships out, Alice is faced with finding a way to fill the emptiness he has left behind.

Matt will miss seeing his daughter blossom from a tomboy into a full- blown teenager. Alice will learn to drive, join the track team, go to her first dance, and fall in love, all while trying to be strong for her mother, Angie, and take care of her precocious little sister, Ellie. But the smell of Matt is starting to fade from his blue shirt that Alice wears everyday, and the phone calls are never long enough.

Alice Bliss is a profoundly moving coming-of-age novel about love and its many variations--the support of a small town looking after its own; love between an absent father and his daughter; the complicated love between an adolescent girl and her mother; and an exploration of new love with the boy-next- door. These characters' struggles amidst uncertain times echo our own, lending the novel an immediacy and poignancy that is both relevant and real. At once universal and very personal, Alice Bliss is a transforming story about those who are left at home during wartime, and a teenage girl bravely facing the future.
Attachments by Rainbow Rowell
Beth and Jennifer know their company monitors their office e-mail. But the women still spend all day sending each other messages, gossiping about their coworkers at the newspaper and baring their personal lives like an open book. Jennifer tells Beth everything she can't seem to tell her husband about her anxieties over starting a family. And Beth tells Jennifer everything, period.

When Lincoln applied to be an Internet security officer, he hardly imagined he'd be sifting through other people's inboxes like some sort of electronic Peeping Tom. Lincoln is supposed to turn people in for misusing company e-mail, but he can't quite bring himself to crack down on Beth and Jennifer. He can't help but be entertained-and captivated- by their stories.

But by the time Lincoln realizes he's falling for Beth, it's way too late for him to ever introduce himself. What would he say to her? "Hi, I'm the guy who reads your e-mail, and also, I love you." After a series of close encounters and missed connections, Lincoln decides it's time to muster the courage to follow his heart . . . even if he can't see exactly where it's leading him.

Written with whip-smart precision and charm, Attachments is a strikingly clever and deeply romantic debut about falling in love with the person who makes you feel like the best version of yourself. Even if it's someone you've never met.
Embassytown by China Mieville
Embassytown: a city of contradictions on the outskirts of the universe. Avice is an immerser, a traveller on the immer, the sea of space and time below the everyday, now returned to her birth planet. Here on Arieka, humans are not the only intelligent life, and Avice has a rare bond with the natives, the enigmatic Hosts - who cannot lie. Only a tiny cadre of unique human Ambassadors can speak Language, and connect the two communities. But an unimaginable new arrival has come to Embassytown. And when this Ambassador speaks, everything changes. Catastrophe looms. Avice knows the only hope is for her to speak directly to the alien Hosts. And that is impossible.
Fire and Rain by David Browne
January 1970: the Beatles assemble one more time to put the finishing touches on Let It Be; Crosby, Stills, Nash & Young are wrapping up Déjà Vu; Simon and Garfunkel are unveiling Bridge Over Troubled Water; James Taylor is an upstart singer-songwriter who's just completed Sweet Baby James. Over the course of the next twelve months, their lives--and the world around them--will change irrevocably. Fire and Rain tells the story of four iconic albums of 1970 and the lives, times, and constantly intertwining personal ties of the remarkable artists who made them. Acclaimed journalist David Browne sets these stories against an increasingly chaotic backdrop of events that sent the world spinning throughout that tumultuous year: Kent State, the Apollo 13 debacle, ongoing bombings by radical left-wing groups, the diffusion of the antiwar movement, and much more.

Featuring candid interviews with more than 100 luminaries, including some of the artists themselves, Browne's vivid narrative tells the incredible story of how--over the course of twelve turbulent months--the '60s effectively ended and the '70s began.
Miss New India by Bharati Mukherjee
Anjali Bose is "Miss New India." Born into a traditional lower-middle-class family and living in a backwater town with an arranged marriage on the horizon, Anjali's prospects don't look great. But her ambition and fluency in language do not go unnoticed by her expat teacher, Peter Champion. And champion her he does, both to other powerful people who can help her along the way and to Anjali herself, stirring in her a desire to take charge of her own destiny.

So she sets off to Bangalore, India's fastest-growing major metropolis, and quickly falls in with an audacious and ambitious crowd of young people, who have learned how to sound American by watching shows like Seinfeld in order to get jobs as call-center service agents, where they are quickly able to out-earn their parents. And it is in this high-tech city where Anjali—suddenly free from the traditional confines of class, caste, gender, and more—is able to confront her past and reinvent herself. Of course, the seductive pull of modernity does not come without a dark side . . .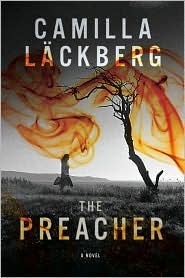 The Preacher by Camilla Lackberg

In the fishing community of Fjällbacka, life is remote, peaceful—and for some, tragically short. Foul play was always suspected in the disappearance twenty years ago of two young holidaymakers in the area. Now a young boy out playing has confirmed this grim truth. Their remains, discovered with those of a fresh victim, send the town into shock. Local detective Patrik Hedstrom, expecting a baby with his girlfriend Erica, can only imagine what it is like to lose a child. When a second young girl goes missing, Hedstrom's attention focuses on the Hults, a feuding clan of misfits, religious fanatics and criminals. The suspect list is long but time is short—which of this family's dark secrets will provide the vital clue?




Summer and the City by Candace Bushnell
Summer is a magical time in New York City and Carrie is in love with all of it—the crazy characters in her neighborhood, the vintage-clothing boutiques, the wild parties, and the glamorous man who has swept her off her feet. Best of all, she's finally in a real writing class, taking her first steps toward fulfilling her dream.
This sequel to
The Carrie Diaries
brings surprising revelations as Carrie learns to navigate her way around the Big Apple, going from being a country "sparrow"—as Samantha Jones dubs her— to the person she always wanted to be. But as it becomes increasingly difficult to reconcile her past with her future, Carrie realizes that making it in New York is much more complicated than she ever imagined.
With her signature wit and sparkling humor, Candace Bushnell reveals the irresistible story of how Carrie met Samantha and Miranda, and what turned a small-town girl into one of New York City's most unforgettable icons, Carrie Bradshaw.
The Wilder Life by Wendy McClure
For anyone who has ever wanted to step into the world of a favorite book, here is a pioneer pilgrimage, a tribute to Laura Ingalls Wilder, and a hilarious account of butter-churning obsession.
Wendy McClure is on a quest to find the world of beloved
Little House on the Prairie
author Laura Ingalls Wilder-a fantastic realm of fiction, history, and places she's never been to, yet somehow knows by heart. She retraces the pioneer journey of the Ingalls family- looking for the Big Woods among the medium trees in Wisconsin, wading in Plum Creek, and enduring a prairie hailstorm in South Dakota. She immerses herself in all things
Little House,
and explores the story from fact to fiction, and from the TV shows to the annual summer pageants in Laura's hometowns. Whether she's churning butter in her apartment or sitting in a replica log cabin, McClure is always in pursuit of "the Laura experience." Along the way she comes to understand how Wilder's life and work have shaped our ideas about girlhood and the American West.
The Wilder Life
is a loving, irreverent, spirited tribute to a series of books that have inspired generations of American women. It is also an incredibly funny first-person account of obsessive reading, and a story about what happens when we reconnect with our childhood touchstones-and find that our old love has only deepened.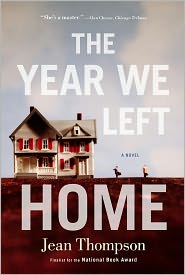 The Year We Left Home by Jean Thompson

Named a New York Times Editors' Choice, a People magazine "Pick of the Week," and an Indie Next and Midwest Connections selection, The Year We Left Home is the career-defining novel that Jean Thompson's admirers have been waiting for: a sweeping and emotionally powerful story of a single American family during the tumultuous final decades of the twentieth century.

Stretching from the early 1970s in the Iowa farmlands to suburban Chicago and across the map of contemporary America,
The Year We Left Home
follows the Erickson siblings as they confront prosperity and heartbreak, setbacks and triumphs, and seek their place in a country whose only constant seems to be breathtaking change. Ambitious and richly told, this is a vivid and moving meditation on our continual pursuit of happiness and an incisive exploration of the national character.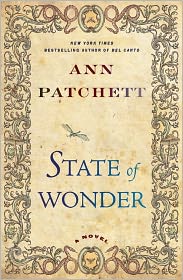 State of Wonder by Ann Patchett
Ann Patchett has dazzled readers with her award-winning books, including
The Magician's Assistant
and the
New York Times
bestselling
Bel Canto
. Now she raises the bar with
State of Wonder
, a provocative and ambitious novel set deep in the Amazon jungle.
Dr. Marina Singh, a research scientist with a Minnesota pharmaceutical company, is sent to Brazil to track down her former mentor, Dr. Annick Swenson, who seems to have all but disappeared in the Amazon while working on what is destined to be an extremely valuable new drug, the development of which has already cost the company a fortune. Nothing about Marina's assignment is easy: not only does no one know where Dr. Swenson is, but the last person who was sent to find her, Marina's research partner Anders Eckman, died before he could complete his mission. Plagued by trepidation, Marina embarks on an odyssey into the insect-infested jungle in hopes of finding her former mentor as well as answers to several troubling questions about her friend's death, the state of her company's future, and her own past.
Once found, Dr. Swenson, now in her seventies, is as ruthless and uncompromising as she ever was back in the days of Grand Rounds at Johns Hopkins. With a combination of science and subterfuge, she dominates her research team and the natives she is studying with the force of an imperial ruler. But while she is as threatening as anything the jungle has to offer, the greatest sacrifices to be made are the ones Dr. Swenson asks of herself, and will ultimately ask of Marina, who finds she may still be unable to live up to her teacher's expectations.
In a narrative replete with poison arrows, devouring snakes, and a neighboring tribe of cannibals,
State of Wonder
is a world unto itself, where unlikely beauty stands beside unimaginable loss. It is a tale that leads the reader into the very heart of darkness, and then shows us what lies on the other side.
Maine by J. Courtney Sullivan
In her best-selling debut,
Commencement
, J. Courtney Sullivan explored the complicated and contradictory landscape of female friendship. Now, in her highly anticipated second novel, Sullivan takes us into even richer territory, introducing four unforgettable women who have nothing in common but the fact that, like it or not, they're family.
For the Kellehers, Maine is a place where children run in packs, showers are taken outdoors, and old Irish songs are sung around a piano. Their beachfront property, won on a barroom bet after the war, sits on three acres of sand and pine nestled between stretches of rocky coast, with one tree bearing the initials "A.H." At the cottage, built by Kelleher hands, cocktail hour follows morning mass, nosy grandchildren snoop in drawers, and decades-old grudges simmer beneath the surface.
As three generations of Kelleher women descend on the property one summer, each brings her own hopes and fears. Maggie is thirty-two and pregnant, waiting for the perfect moment to tell her imperfect boyfriend the news; Ann Marie, a Kelleher by marriage, is channeling her domestic frustration into a dollhouse obsession and an ill-advised crush; Kathleen, the black sheep, never wanted to set foot in the cottage again; and Alice, the matriarch at the center of it all, would trade every floorboard for a chance to undo the events of one night, long ago.
By turns wickedly funny and achingly sad,
Maine
unveils the sibling rivalry, alcoholism, social climbing, and Catholic guilt at the center of one family, along with the abiding, often irrational love that keeps them coming back, every summer, to Maine and to each other.
Turn of Mind by Alice LaPlante
My name is Dr. Jennifer White. I am sixty-four years old. I have dementia. My son, Mark, is twenty-nine. My daughter, Fiona, twenty-four. A caregiver, Magdalena, lives with me.
Alice LaPlante's Turn of Mind is a spellbinding novel about the disintegration of a strong woman's mind and the unhinging of her family. Dr. Jennifer White, recently widowed and a newly retired orthopedic surgeon, is entering the beginning stages of dementia — where the impossibility of recognizing reality can be both a blessing and a curse.
As the story opens, Jennifer's life-long friend and neighbor, Amanda, has been killed, and four fingers surgically removed. Dr. White is the prime suspect in the murder and she herself doesn't know if she did it or not. Narrated in her voice, fractured and eloquent, a picture emerges of the surprisingly intimate, complex alliance between this pair — two proud, forceful women who were at times each other's most formidable adversaries.
The women's thirty-year friendship deeply entangled their families, and as the narrative unfolds we see that things were not always as they seemed. Jennifer's deceased husband, James, is clearly not the scion he was thought to be. Her two grown children — Mark, a lawyer, and Fiona, a professor, who now have power over their mother's medical and financial decisions respectively — have agendas of their own. And Magdalena, her brusque live-in caretaker, has a past she hides. As the investigation intensifies, a chilling question persists: is Dr. Jennifer White's shattered memory preventing her from revealing the truth or helping her to hide it?
Told through the voice of a woman with a powerful intellect that is maddeningly slipping away, Turn of Mind is not only a suspenseful psychological thriller that pulses with intensity but also a brilliant portrayal of the fragility of consciousness and memory, and of a mind finally turning on itself.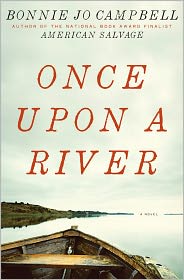 Once Upon a River by Jo Campbell
Bonnie Jo Campbell has created an unforgettable heroine in sixteen-year-old Margo Crane, a beauty whose unflinching gaze and uncanny ability with a rifle have not made her life any easier. After the violent death of her father, in which she is complicit, Margo takes to the Stark River in her boat, with only a few supplies and a biography of Annie Oakley, in search of her vanished mother. But the river, Margo's childhood paradise, is a dangerous place for a young woman traveling alone, and she must be strong to survive, using her knowledge of the natural world and her ability to look unsparingly into the hearts of those around her. Her river odyssey through rural Michigan becomes a defining journey, one that leads her beyond self-preservation and to the decision of what price she is willing to pay for her choices.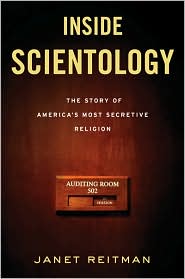 Inside Scientology by Janet Reitman
Scientology, created in 1954 by a prolific sci-fi writer named L. Ron Hubbard, claims to be the world's fastest growing religion, with millions of members around the world and huge financial holdings. Its celebrity believers keep its profile high, and its teams of "volunteer ministers" offer aid at disaster sites such as Haiti and the World Trade Center. But Scientology is also a notably closed faith, harassing journalists and others through litigation and intimidation, even infiltrating the highest levels of the government to further its goals. Its attacks on psychiatry and its requirement that believers pay as much as tens and even hundreds of thousands of dollars for salvation have drawn scrutiny and skepticism. And ex-members use the Internet to share stories of harassment and abuse.
Now Janet Reitman offers the first full journalistic history of the Church of Scientology, in an evenhanded account that at last establishes the astonishing truth about the controversial religion. She traces Scientology's development from the birth of Dianetics to today, following its metamorphosis from a pseudoscientific self-help group to a worldwide spiritual corporation with profound control over its followers and even ex-followers.
Based on five years of research, unprecedented access to Church officials, confidential documents, and extensive interviews with current and former Scientologists, this is the defining book about a little-known world.
The End of Everything by Megan Abbott
Thirteen-year old Lizzie Hood and her next door neighbor Evie Verver are inseparable. They are best friends who swap bathing suits and field-hockey sticks, and share everything that's happened to them. Together they live in the shadow of Evie's glamorous older sister Dusty, who provides a window on the exotic, intoxicating possibilities of their own teenage horizons. To Lizzie, the Verver household, presided over by Evie's big-hearted father, is the world's most perfect place.
And then, one afternoon, Evie disappears. The only clue: a maroon sedan Lizzie spotted driving past the two girls earlier in the day. As a rabid, giddy panic spreads through the Midwestern suburban community, everyone looks to Lizzie for answers. Was Evie unhappy, troubled, upset? Had she mentioned being followed? Would she have gotten into the car of a stranger?
Lizzie takes up her own furtive pursuit of the truth, prowling nights through backyards, peering through windows, pushing herself to the dark center of Evie's world. Haunted by dreams of her lost friend and titillated by her own new power at the center of the disappearance, Lizzie uncovers secrets and lies that make her wonder if she knew her best friend at all.
A Dance with Dragons by George R.R. Martin
In the aftermath of a colossal battle, the future of the Seven Kingdoms hangs in the balance—beset by newly emerging threats from every direction. In the east, Daenerys Targaryen, the last scion of House Targaryen, rules with her three dragons as queen of a city built on dust and death. But Daenerys has thousands of enemies, and many have set out to find her. As they gather, one young man embarks upon his own quest for the queen, with an entirely different goal in mind.
Fleeing from Westeros with a price on his head, Tyrion Lannister, too, is making his way to Daenerys. But his newest allies in this quest are not the rag-tag band they seem, and at their heart lies one who could undo Daenerys's claim to Westeros forever.
Meanwhile, to the north lies the mammoth Wall of ice and stone—a structure only as strong as those guarding it. There, Jon Snow, 998th Lord Commander of the Night's Watch, will face his greatest challenge. For he has powerful foes not only within the Watch but also beyond, in the land of the creatures of ice.
From all corners, bitter conflicts reignite, intimate betrayals are perpetrated, and a grand cast of outlaws and priests, soldiers and skinchangers, nobles and slaves, will face seemingly insurmountable obstacles. Some will fail, others will grow in the strength of darkness. But in a time of rising restlessness, the tides of destiny and politics will lead inevitably to the greatest dance of all.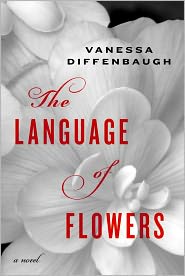 The Language of Flowers by Vanessa Diffenbaugh
(To be released August 23rd)
A mesmerizing, moving, and elegantly written debut novel,
The Language of Flowers
beautifully weaves past and present, creating a vivid portrait of an unforgettable woman whose gift for flowers helps her change the lives of others even as she struggles to overcome her own troubled past.
The Victorian language of flowers was used to convey romantic expressions: honeysuckle for devotion, asters for patience, and red roses for love. But for Victoria Jones, it's been more useful in communicating grief, mistrust, and solitude. After a childhood spent in the foster-care system, she is unable to get close to anybody, and her only connection to the world is through flowers and their meanings.
Now eighteen and emancipated from the system, Victoria has nowhere to go and sleeps in a public park, where she plants a small garden of her own. Soon a local florist discovers her talents, and Victoria realizes she has a gift for helping others through the flowers she chooses for them. But a mysterious vendor at the flower market has her questioning what's been missing in her life, and when she's forced to confront a painful secret from her past, she must decide whether it's worth risking everything for a second chance at happiness.
Yossarian Slept Here by Erica Heller
(To be released August 23rd)
THROUGHOUT ERICA HELLER'S LIFE,
when people learned that Joseph Heller was her father, they often remarked, "How terrific!" But was there a catch? Like his most famous work, her father was a study in contradictions: eccentric, brilliant, and voracious, but also mercurial, competitive, and stubborn, with a love of mischief that sometimes cut too close to the bone. Being raised by such a larger than- life personality could be claustrophobic, even at the sprawling Upper West Side apartments of the Apthorp, which the Hellers called home—in one way or another—for forty-five years.
Yossarian Slept Here
is Erica Heller's wickedly funny but also poignant and incisive memoir about growing up in a family—her iconic father; her wry, beautiful mother, Shirley; her younger brother, Ted; her relentlessly inventive grandmother Dottie—that could be by turns caring, infuriating, and exasperating, though anything but dull. From the forbidden pleasures of ordering shrimp cocktail when it was beyond the family's budget to spending a summer, as her father's fame grew, at the Beverly Hills Hotel, Erica details the Hellers' charmed—and charmingly turbulent— trajectory. She offers a rare glimpse of meetings with the Gourmet Club, where her father would dine weekly with Mel Brooks, Zero Mostel, and Mario Puzo, among others (and from which all wives and children were strictly verboten). She introduces us to many extraordinary residents of the Apthorp, some famous—George Balanchine, Sidney Poitier, and Lena Horne, to name a few—and some not famous, but all quite memorable. Yet she also manages to limn the complex bonds of loyalty and guilt, hurt and healing, that define every family. Erica was among those present at her father's bedside as he struggled to recover from Guillain-Barré syndrome and then cared for her mother when Shirley was diagnosed with terminal cancer after the thirty-eight-year marriage and intensely passionate partnership with Joe had ended.
Witty and perceptive, and displaying the descriptive gifts of a born storyteller, this authentic and colorful portrait of life in the Heller household unfolds alongside the saga of the family's moves into four distinctive apartments within the Apthorp, each representing a different phase of their lives together—and apart. It is a story about achieving a dream; about fame and its aftermath; about lasting love, squandered opportunities, and how to have the best meal in Chinatown.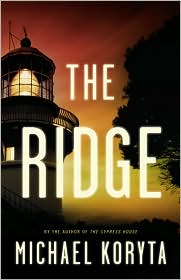 The Ridge by Michael Koryta
In an isolated stretch of eastern Kentucky, on a hilltop known as Blade Ridge, stands a lighthouse that illuminates nothing but the surrounding woods. For years the lighthouse has been considered no more than an eccentric local landmark-until its builder is found dead at the top of the light, and his belongings reveal a troubling local history.
For deputy sheriff Kevin Kimble, the lighthouse-keeper's death is disturbing and personal. Years ago, Kimble was shot while on duty. Somehow the death suggests a connection between the lighthouse and the most terrifying moment of his life.
Audrey Clark is in the midst of moving her large-cat sanctuary onto land adjacent to the lighthouse. Sixty-seven tigers, lions, leopards, and one legendary black panther are about to have a new home there. Her husband, the sanctuary's founder, died scouting the new property, and Audrey is determined to see his vision through.
As strange occurrences multiply at the Ridge, the animals grow ever more restless, and Kimble and Audrey try to understand what evil forces are moving through this ancient landscape, just past the divide between dark and light.
The Ridge
is the new thriller from international bestseller Michael Koryta, further evidence of why Dean Koontz has said "Michael Koryta's work resonates into deeper strata than does most of what I read" and why Michael Connelly has named him "one of the best of the best."