Mailbox Monday is now hosted monthly by a different blog. Here is the
official blog
of Mailbox Monday.
Here is what I received over the last number of weeks: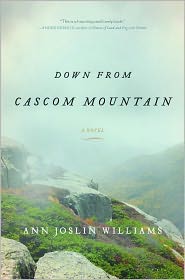 Down from Cascom Mountain by Ann Joslin Williams
Won from Caribousmom
Ann Joslin Williams grew up observing the craft of writing: her father, Thomas Williams, was a National Book Award-winning novelist. Many of his stories were set in the fictional town of Leah, New Hampshire, and on nearby Cascom Mountain, locations that closely mirrored the landscape of the Williamses' real hometown. With
Down from Cascom Mountain
, Ann Joslin Williams proves herself a formidably talented novelist in her own right, while paying tribute to her father by setting her debut novel in the same fictional world-the New Hampshire he imagined and that she has always known.
In
Down from Cascom Mountain
, newlywed Mary Hall brings her husband to settle in the rural New Hampshire of her youth to fix up the house she grew up in and to reconnect to the land that defined her, with all its beauty and danger. But on a mountain day hike, she watches helplessly as her husband falls to his death. As she struggles with her sudden grief, in the days and months that follow, Mary finds new friendships-with Callie and Tobin, teenagers on the mountain club's crew, and with Ben, the gentle fire watchman. All are haunted by their own losses, but they find ways to restore hope in one another, holding firmly as they navigate the rugged terrain of the unknown and unknowable, and loves lost and found.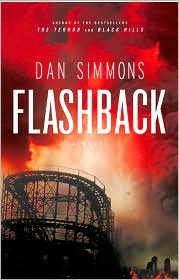 Flashback by Dan Simmons
Won from Cuzinlogic
The United States is near total collapse. But 87% of the population doesn't care: they're addicted to flashback, a drug that allows its users to re-experience the best moments of their lives. After ex-detective Nick Bottom's wife died in a car accident, he went under the flash to be with her; he's lost his job, his teenage son, and his livelihood as a result.
Nick may be a lost soul but he's still a good cop, so he is hired to investigate the murder of a top governmental advisor's son. This flashback-addict becomes the one man who may be able to change the course of an entire nation turning away from the future to live in the past.
A provocative novel set in a future that seems scarily possible, FLASHBACK proves why Dan Simmons is one of our most exciting and versatile writers.
Thanks so much!