Mailbox Monday is brought to us by
The Printed Page
.
Whoops! I think I missed last week.
In my mailbox over the last couple of weeks I've received: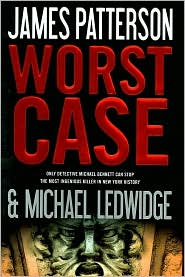 Worst Case by James Patterson

Won from Bookin' with Bingo
Best case: survival

The son of one of New York's wealthiest families is snatched off the street and held hostage. His parents can't save him, because this kidnapper isn't demanding money. Instead, he quizzes his prisoner on the price others pay for his life of luxury. In this exam, wrong answers are fatal.

Worst case: death

Detective Michael Bennett leads the investigation. With ten kids of his own, he can't begin to understand what could lead someone to target anyone's children. As another student disappears, one powerful family after another uses their leverage and connections to turn the heat up on the mayor, the press—anyone who will listen—to stop this killer. Their reach extends all the way to the FBI, who send their top Abduction Specialist, Agent Emily Parker. Bennett's life—and love life—suddenly get even more complicated.

This case: Detective Michael Bennett is on it

Before Bennett has a chance to protest the FBI's intrusion on his case, the mastermind changes his routine. His plan leads up to the most devastating demonstration yet—one that could bring cataclysmic devastation to every inch of New York. From the shocking first page to the last exhilarating scene, Worst Case is a non-stop thriller from "America's #1 storyteller" (Forbes).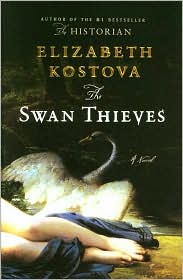 The Swan Thieves by Elizabeth Kostova

Won from
Thoughts from an Evil Overlord


Psychiatrist Andrew Marlowe has a perfectly ordered life—solitary, perhaps, but full of devotion to his profession and the painting hobby he loves. This order is destroyed when renowned painter Robert Oliver attacks a canvas in the National Gallery of Art and becomes his patient. In response, Marlowe finds himself going beyond his own legal and ethical boundaries to understand the secret that torments this genius, a journey that will lead him into the lives of the women closest to Robert Oliver and toward a tragedy at the heart of French Impressionism.
Ranging from American museums to the coast of Normandy, from the late nineteenth century to the late twentieth, from young love to last love, THE SWAN THIEVES is a story of obsession, the losses of history, and the power of art to preserve human hope.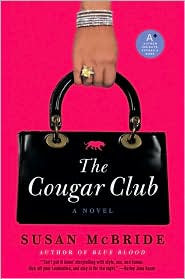 The Cougar Club
by Susan McBride
Won from
Books on the House
Meet three women who aren't about to run and hide just because the world says they should be on the shelf and out of circulation.
Kat
Her life seems perfect until she loses her high-powered advertising job and catches her live-in lover in a compromising position-with his computer!
Carla
This sexy TV news anchor is in danger of being replaced by a twentysomething blond bimbo. Wasn't it just yesterday that she was the up-and-coming star?
Elise
A married dermatologist, Elise thinks her plastic surgeon husband is playing doctor with someone else.
Kat firmly believes that aging gracefully isn't about giving up; it's about living life with your engine on overdrive. So this unofficial "Cougar Club" quickly learns three things about survival of the fittest in today's youth-obsessed society: True friendship never dies, the only way to live is real, and you're never too old to follow your heart.
I also won
Yoga for Athletes
by Pulse Yoga from
Just for Me and You
.
Thanks to everyone!