Mailbox Monday is brought to us by
The Printed Page
.
Haven't done this for a few months.
Some of the books I've received over the last few weeks:



Men and Dogs
by Katie Crouch

Won from Bridget at
Readaholic
When Hannah Legare was 11, her father went on a fishing trip in the Charleston harbor and never came back. And while most of the town and her family accepted Buzz's disappearance, Hannah remained steadfastly convinced of his imminent return.
Twenty years later Hannah's new life in San Francisco is unraveling. Her marriage is on the rocks, her business is bankrupt. After a disastrous attempt to win back her husband, she ends up back at her mother's home to "rest up", where she is once again sucked into the mystery of her missing father. Suspecting that those closest are keeping secrets--including Palmer, her emotionally closed, well-mannered brother and Warren, the beautiful boyfriend she left behind--Hannah sets out on an uproarious, dangerous quest that will test the whole family's concepts of loyalty and faith.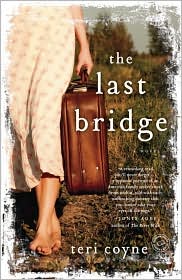 The Last Bridge
by Teri Coyne

Won from
Jo-Jo Loves to Read


For ten years, Alexandra "Cat" Rucker has been on the run from her past. But a sudden call from an old neighbor forces Cat to return to her Ohio hometown—and to the family she never intended to see again. Cat's mother is dead, and she's left a disturbing and confusing suicide note that reads: Cat, He isn't who you think he is. Mom xxxooo
Seeking to unravel the mystery of her mother's death, Cat must confront her past to discover who "he" might be: Her tyrannical father, now in a coma after suffering a stroke? Her brother, Jared, named after her mother's true love (who is also her father's best friend)? Or Addison Watkins, Cat's first and only love? Taut, gripping, and edgy,
The Last Bridge
is an intense tale of family secrets, darkest impulses, and deep-seated love.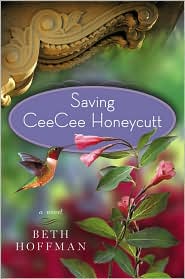 Saving CeeCee Honeycutt
by Beth Hoffman
Won from
Steph Su Reads


Steel Magnolias meets The Help in this Southern debut novel sparkling with humor, heart, and feminine wisdom Twelve-year-old CeeCee Honeycutt is in trouble. For years, she has been the caretaker of her psychotic mother, Camille-the tiara-toting, lipstick-smeared laughingstock of an entire town-a woman trapped in her long-ago moment of glory as the 1951 Vidalia Onion Queen. But when Camille is hit by a truck and killed, CeeCee is left to fend for herself. To the rescue comes her previously unknown great-aunt, Tootie Caldwell. In her vintage Packard convertible, Tootie whisks CeeCee away to Savannah's perfumed world of prosperity and Southern eccentricity, a world that seems to be run entirely by women. From the exotic Miz Thelma Rae Goodpepper, who bathes in her backyard bathtub and uses garden slugs as her secret weapons, to Tootie's all-knowing housekeeper, Oletta Jones, to Violene Hobbs, who entertains a local police officer in her canary-yellow peignoir, the women of Gaston...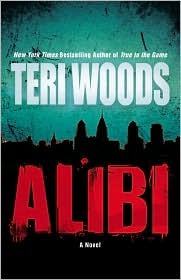 Alibi
by Teri Woods
Won from
Just Jennifer Reading
Two men think they've found the perfect opportunity--a chance to rob the stash house of Simon Shuller, one of Philadelphia's biggest drug lords. But their plans are spoiled when one of Shuller's men catches them as they break into the stash house. Temperatures flare as the men capture Shuller's worker, Poncho, and force him to show them the goods. What they didn't expect was for Poncho's partner to be armed and very dangerous. An altercation breaks out and when the smoke clears, Nard, Poncho's accomplice, is the only one left standing. Thinking quickly, Nard cleans shop and makes his escape, but not before being spotted by a few neighbors. Not wanting to kill anyone else, he makes a mad dash for the streets but wonders if the witnesses will give up his identity. What he needs now is a plausible alibi. If he doesn't come up with one fast, it could mean life in prison, or death on the streets.