Available the week of July 19: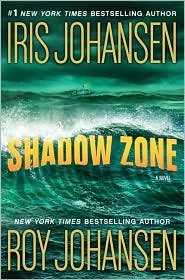 Shadow Zone by Iris Johansen


Deep below the deceptively beautiful waters of the Atlantic Ocean, guarded by hundreds of dolphins, lie the astonishing remains of a mysterious lost city much like the legendary Atlantis.
While mapping the ancient underwater metropolis of Marinth, marine architect Hannah Bryson makes a shocking discovery: She may have finally uncovered the truth about the once-glorious city's mysterious demise. Marinth's sudden disappearance has confounded scientists for years, but now, with the revelation of a key artifact, Hannah realizes that the long-buried city's explosive secret could have dire consequences for the modern-day world.
But she isn't the only one who realizes it. The artifact is hijacked, and Hannah stands alone between a power-hungry enemy and widespread destruction. Willing to form whatever alliance is necessary to regain control of this potentially world-changing weapon, Hannah joins forces with Nicholas Kirov, a loose cannon from her past who is now her best hope for survival. Together they will race to unravel Marinth's last great secret in order to prevent a catastrophe of global proportions. And before the lethal game is over, Hannah will realize that nothing and no one is what she expected, not even the dolphins, who know so much more than anyone could imagine.
Shadow Zone is fast-paced and cutting edge. Iris Johansen and Roy Johansen have raised the bar again in this blood-pumping thrill ride.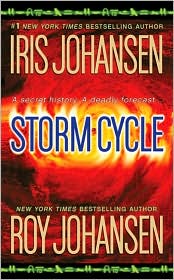 Storm Cycle by Iris Johansen and Roy Johansen
SHE'D DO ANYTHING TO SAVE HER SISTER'S LIFE. . . .
Rachel Kirby is a computer genius whose personal life is falling apart. Even as she stands on the brink of a stunning technological breakthrough, her beloved younger sister is plagued by a rare chronic illness that will eventually kill her, leaving Rachel all alone.
SAVING HER SISTER'S LIFE HAS PUT HER OWN IN GRAVE DANGER. . . .
But thousands of miles away archaeologist/adventurer John Tavak has made a priceless discovery in an Egyptian tomb. A discovery, Rachel realizes, that humankind has been seeking throughout history – a secret that may save her sister's life and many thousands more. But a powerful organization is also in white-hot pursuit, led by a man who will stop at nothing to get what he wants.
IF SHE COULD JUST GET HER HANDS ON THE CURE . . .
Against all odds, Rachel joins forces with the brilliant, enigmatic Tavak in an adventure that will take them across three continents, and it will take all of their wits, instincts, and cutting-edge technology to bring to light an ancient civilization's most amazing legacy. And together they must race to unravel the explosive 4,500-year-old secret before it is lost to the ages.
With Johansen and Johansen's trademark research, fast-paced action, and charismatic characters, Storm Cycle will blow you away. . . .
Also available this week: