Available the week of 8/2/10:
Artemis Fowl: The Atlantis Complex by Eoin Colfer
Artemis has committed his entire fortune to a project he believes will save the planet and its inhabitants, both human and fairy. Can it be true? Has goodness taken hold of the world's greatest teenage criminal mastermind?
Captain Holly Short is unconvinced, and discovers that Artemis is suffering from Atlantis Complex, a psychosis common among guilt-ridden fairies -- not humans -- and most likely triggered by Artemis's dabbling with fairy magic. Symptoms include obsessive-compulsive behavior, paranoia, multiple personality disorder and, in extreme cases, embarrassing professions of love to a certain feisty LEPrecon fairy.
Unfortunately, Atlantis Complex has struck at the worst possible time. A deadly foe from Holly's past is intent on destroying the actual city of Atlantis. Can Artemis escape the confines of his mind -- and the grips of a giant squid -- in time to save the underwater metropolis and its fairy inhabitants?
New York Times best-selling author Eoin Colfer delivers a knockout, fast-paced, and hilarious adventure in Artemis Fowl: The Atlantis Complex, the seventh book in the blockbuster series.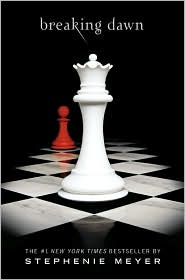 Breaking Dawn by Stephenie Meyer
Twilight tempted the imagination. New Moon made readers thirsty for more. Eclipse turned the saga into a worldwide phenomenon. And now, the book that everyone has been waiting for...
Breaking Dawn, the final book in the #1 bestselling Twilight Saga, will take your breath away.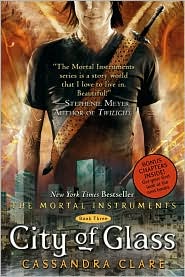 City of Glass (The Mortal Instruments Series #3) by Cassandra Clare
To save her mother's life, Clary must travel to the City of Glass, the ancestral home of the Shadowhunters—never mind that entering the city without permission is against the Law, and breaking the Law could mean death. To make things worse, she learns that Jace does not want her there, and Simon has been thrown in prison by the Shadowhunters, who are deeply suspicious of a vampire who can withstand sunlight.
As Clary uncovers more about her family's past, she finds an ally in mysterious Shadowhunter Sebastian. With Valentine mustering the full force of his power to destroy all Shadowhunters forever, their only chance to defeat him is to fight alongside their eternal enemies. But can Downworlders and Shadowhunters put aside their hatred to work together? While Jace realizes exactly how much he's willing to risk for Clary, can she harness her newfound powers to help save the Glass City—whatever the cost?
Love is a mortal sin and the secrets of the past prove deadly as Clary and Jace face down Valentine in the third installment of bestselling series the Mortal Instruments.
Includes an exclusive sneak peek of the fourth book in the Mortal Instruments series: City of Fallen Angels! And don't miss the teaser from Clockwork Angel, the first book in the Infernal Devices trilogy, the prequel to the Mortal Instruments series.
Also available this week: