Mailbox Monday is brought to us by
The Printed Page
.
Haven't done this for a few months.
Some of the books I've received over the last couple of months:


The Help by Kathryn Stockett
Won from
Wise Owl Book Review
Be prepared to meet three unforgettable women:
Twenty-two-year-old Skeeter has just returned home after graduating from Ole Miss. She may have a degree, but it is 1962, Mississippi, and her mother will not be happy till Skeeter has a ring on her finger. Skeeter would normally find solace with her beloved maid Constantine, the woman who raised her, but Constantine has disappeared and no one will tell Skeeter where she has gone.
Aibileen is a black maid, a wise, regal woman raising her seventeenth white child. Something has shifted inside her after the loss of her own son, who died while his bosses looked the other way. She is devoted to the little girl she looks after, though she knows both their hearts may be broken.
Minny, Aibileen's best friend, is short, fat, and perhaps the sassiest woman in Mississippi. She can cook like nobody's business, but she can't mind her tongue, so she's lost yet another job. Minny finally finds a position working for someone too new to town...
(This one was on my Wish List, so I am especially excited to have won it!)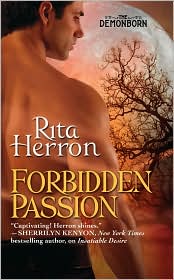 Forbidden Passion by Rita Herron

Won from My Book Views


SHE SEES HIM IN HER DREAMS...
Fueled by her family's murder years ago, Dr. Marlena Bender has devoted her life to understanding violent criminals. But when a serial killer in this small Southern town starts taking the lives of women in diabolical ways--leaving trophies of his kills on Marlena's doorstep--it all hits too close to home. Terrified, Marlena turns to the only man she can trust...the man who saved her life.
BUT HIS SECRET IS HER WORST NIGHTMARE.
Sheriff Dante Valtrez would move heaven and earth to keep Marlena safe, but he's not the savior she thinks he is. A dark legacy runs through his blood and a dangerous secret lies within him. Now a fierce, hot, ruthless desire draws Dante and Marlena together--as a demonic force from his past threatens to rip them apart, destroying everything they hold dear.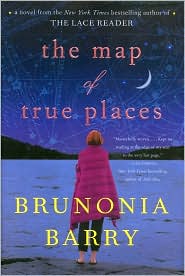 The Map of True Places
by Brunonia Barry

Won from
Luxury Reading
Brunonia Barry, the New York Times bestselling author of The Lace Reader, offers an emotionally compelling novel about finding your true place in the world.
Zee Finch has come a long way from a motherless childhood spent stealing boats—a talent that earned her the nickname Trouble. She's now a respected psychotherapist working with the world-famous Dr. Liz Mattei. She's also about to marry one of Boston's most eligible bachelors. But the suicide of Zee's patient Lilly Braedon throws Zee into emotional chaos and takes her back to places she though she'd left behind.
What starts as a brief visit home to Salem after Lilly's funeral becomes the beginning of a larger journey for Zee. Her father, Finch, long ago diagnosed with Parkinson's disease, has been hiding how sick he really is. His longtime companion, Melville, has moved out, and it now falls to Zee to help her father through this difficult time. Their relationship, marked by half-truths and the untimely death of her mother, is strained and awkward.
Overwhelmed by her new role, and uncertain about her future, Zee destroys the existing map of her life and begins a new journey, one that will take her not only into her future but into her past as well. Like the sailors of old Salem who navigated by looking at the stars, Zee has to learn to find her way through uncharted waters to the place she will ultimately call home.
I won the big 200 follower contest at
Along the Way
. Along with four great bracelets I won:
The Lovely Bones by Alice Sebold

audiobook
When we first meet 14-year-old Susie Salmon, she is already in heaven. This was before milk carton photos and public service announcements, she tells us; back in 1973, when Susie mysteriously disappeared, people still believed these things didn't happen. In the sweet, untroubled voice of a precocious teenage girl, Susie relates the awful events of her death and her own adjustment to the strange new place she finds herself. It looks a lot like her school playground, with the good kind of swing sets. With love, longing, and a growing understanding, Susie watches her family as they cope with their grief, her father embarks on a search for the killer, her sister undertakes a feat of amazing daring, her little brother builds a fort in her honor and begin the difficult process of healing. In the hands of a brilliant novelist, this story of seemingly unbearable tragedy is transformed into a suspenseful and touching story about family, memory, love, heaven, and living.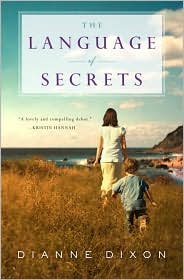 The Language of Secrets by Dianne Dixon
From a fresh and exciting new voice in women's fiction, The Language of Secrets unflinchingly examines the lifelong repercussions of a father's betrayal.


Justin Fisher has a successful career as the manager of a luxury hotel, a lovely wife, and a charming young son. While all signs point to a bright future, Justin can no longer ignore the hole in his life left by his estranged family. When he finally gathers the courage to reconnect with his troubled past, Justin is devastated to learn that his parents have passed away. And a visit to the cemetery brings the greatest shock of all--next to the graves of his father and mother sits a smaller tombstone for a three-year-old boy: a boy named Thomas Justin Fisher.
What follows is an extraordinary journey as Justin struggles with issues of his own identity and pieces together the complex and heartbreaking truth about his family. With great skill and care, Dianne Dixon explores the toll that...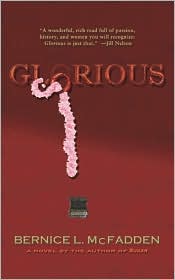 Glorious by Bernice L. McFadden
Synopsis from Publishers Weekly:


McFadden, in her powerful seventh novel, tells the story of Easter Bartlett as she journeys from the violent Jim Crow South to the promise of the Harlem Renaissance and the civil rights movement. Along the way, Easter forms relationships with both products of McFadden's imagination and actual historical figures: Rain, the sensuous and passionate dancer in Slocum's Traveling Brigade, a troupe that traveled the backwoods "entertaining negroes"; Colin, Easter's husband, who is provoked by a duplicitous friend into assassinating the Universal Negro Improvement Association leader, Marcus Garvey; Meredith, Easter's untrustworthy benefactor; and many more, including poet Langston Hughes, pianist Fats Waller, and shipping heiress Nancy Cunard. McFadden (Sugar) weaves rich historical detail with Easter's struggle to find peace in a racially polarized country, and she brings Harlem to astounding life: "The air up there, up south, up in Harlem, was sticky sweet and peppered with perfume, sweat, sex, curry, salt meat, sautéed chicken livers, and fresh baked breads." Easter's hope for love to overthrow hate—and her intense exposure to both—cogently stands for America's potential, and McFadden's novel is a triumphant portrayal of the ongoing quest.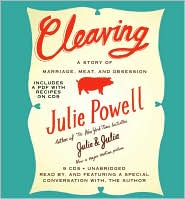 Cleaving: A Story of Marriage, Meat, and Obsession
by Julie Powell

audiobook


Julie Powell thought cooking her way through Julia Child's
Mastering the Art of French Cooking
was the craziest thing she'd ever do--until she embarked on the voyage recounted in her new memoir, CLEAVING.
Her marriage challenged by an insane, irresistible love affair, Julie decides to leave town and immerse herself in a new obsession: butchery. She finds her way to Fleischer's, a butcher shop where she buries herself in the details of food. She learns how to break down a side of beef and French a rack of ribs--tough, physical work that only sometimes distracts her from thoughts of afternoon trysts.
The camaraderie at Fleischer's leads Julie to search out fellow butchers around the world--from South America to Europe to
Africa
. At the end of her odyssey, she has learned a new art and perhaps even mastered her unruly heart.
And I was lucky enough to receive last week some really great books from Jason with Henry Holt and Company: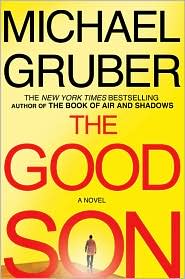 The Good Son by Michael Gruber
Hardcover
Publish Date: May 2010
New York Times bestselling author Michael Gruber, a member of "the elite ranks of those who can both chill the blood and challenge the mind" (The Denver Post), delivers a taut, multilayered, riveting novel of suspense
Somewhere in Pakistan, Sonia Laghari and eight fellow members of a symposium on peace are being held captive by armed terrorists. Sonia, a deeply religious woman as well as a Jungian psychologist, has become the de facto leader of the kidnapped group. While her son Theo, an ex-Delta soldier, uses his military connections to find and free the victims, Sonia tries to keep them all alive by working her way into the kidnappers' psyches and interpreting their dreams. With her knowledge of their language, her familiarity with their religion, and her Jungian training, Sonia confounds her captors with her insights and beliefs. Meanwhile, when the kidnappers decide to kill their captives, one by one, in retaliation for perceived crimes against their country, Theo races against the clock to try and save their lives.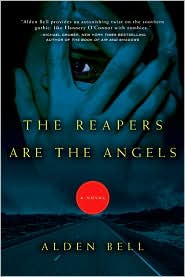 The Reapers are the Angels by Alden Bell

Paperback

Publish Date: August 3, 2010
Zombies have infested a fallen America. A young girl named Temple is on the run. Haunted by her past and pursued by a killer, Temple is surrounded by death and danger, hoping to be set free.
For twenty-five years, civilization has survived in meager enclaves, guarded against a plague of the dead. Temple wanders this blighted landscape, keeping to herself and keeping her demons inside her heart. She can't remember a time before the zombies, but she does remember an old man who took her in and the younger brother she cared for until the tragedy that set her on a personal journey toward redemption. Moving back and forth between the insulated remnants of society and the brutal frontier beyond, Temple must decide where ultimately to make a home and find the salvation she seeks.
Born Under a Million Shadows by Andrea Busfield
Paperback

Publish Date: February 2010
A moving tale of the triumph of the human spirit amidst heartbreaking tragedy, told through the eyes of a charming, impish, and wickedly observant Afghan boy
The Taliban have withdrawn from Kabul's streets, but the long shadows of their regime remain. In his short life, eleven-year-old Fawad has known more grief than most: his father and brother have been killed, his sister has been abducted, and Fawad and his mother, Mariya, must rely on the charity of parsimonious relatives to eke out a hand-to-mouth existence.
Ever the optimist, Fawad hopes for a better life, and his dream is realized when Mariya finds a position as a housekeeper for a charismatic Western woman, Georgie, and her two foreign friends. The world of aid workers and journalists is a new one for Fawad, and living with the trio offers endless curiosities—including Georgie's destructive relationship with the powerful Afghan warlord Haji Khan, whose exploits are legendary. Fawad grows resentful and worried, until he comes to learn that love can move a man to act in surprisingly good ways. But life, especially in Kabul, is never without peril, and the next calamity Fawad must face is so devastating that it threatens to destroy the one thing he thought he could never lose: his love for his country.
A big-hearted novel infused with crackling wit, Andrea Busfield's brilliant debut captures the hope and humanity of the Afghan people and the foreigners who live among them.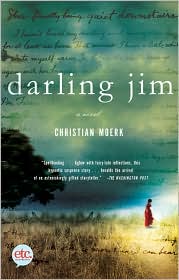 Darling Jim by Christian Moerk
Paperback
Publish Date: March 2010
A modern gothic novel of suspense that reveals, through their diaries, the story of sisters who fall in love with a beguiling stranger and of the town that turns a blind eye to his murderous ways.
(This one was on my Wish List!)