Available the week of July 5th: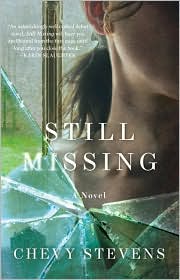 Still Missing by Chevy Stevens
On the day she was abducted, Annie O'Sullivan, a thirty-two-year-old realtor, had three goals — sell a house, forget about a recent argument with her mother, and be on time for dinner with her ever-patient boyfriend. The open house is slow, but when her last visitor pulls up in a van as she's about to leave, Annie thinks it just might be her lucky day after all.
Interwoven with the story of the year Annie spent as the captive of a psychopath in a remote mountain cabin, which unfolds through sessions with her psychiatrist, is a second narrative recounting events following her escape — her struggle to piece her shattered life back together and the ongoing police investigation into the identity of her captor.
The truth doesn't always set you free.
Still Missing is that rare debut find – a shocking, visceral, brutal, and beautifully crafted novel.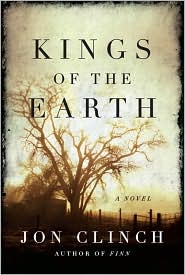 Kings of the Earth by Jon Clinch
Following up Finn
,
his much-heralded and prize-winning debut whose voice evoked "the mythic styles of his literary predecessors . . . William Faulkner, Toni Morrison, Cormac McCarthy and Edward P. Jones" (
San Francisco Chronicle
), Jon Clinch returns with Kings of the Earth,
a powerful and haunting story of life, death, and family in rural America.
The edge of civilization is closer than we think.
It's as close as a primitive farm on the margins of an upstate New York town, where the three Proctor brothers live together in a kind of crumbling stasis. They linger like creatures from an older, wilder, and far less forgiving world—until one of them dies in his sleep and the other two are suspected of murder.
Told in a chorus of voices that span a generation,
Kings of the Earth
examines the bonds of family and blood, faith and suspicion, that link not just the brothers but their entire community.
Vernon, the oldest of the Proctors, is reduced by work and illness to a shambling shadow of himself. Feebleminded Audie lingers by his side, needy and unknowable. And Creed, the youngest of the three and the only one to have seen anything of the world (courtesy of the U.S. Army), struggles with impulses and accusations beyond his understanding. We also meet Del Graham, a state trooper torn between his urge to understand the brothers and his desire for justice; Preston Hatch, a kindhearted and resourceful neighbor who's spent his life protecting the three men from themselves; the brothers' only sister, Donna, who managed to cut herself loose from the family but is then drawn back; and a host of other living, breathing characters whose voices emerge to shape this deeply intimate saga of the human condition at its limits.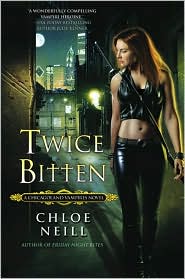 Twice Bitten (Chicagoland Vampires Series #3) by Chloe Neill
Shapeshifters from across the country are convening in the Windy City, and as a gesture of peace, Master Vampire Ethan Sullivan has offered their leader a very special bodyguard: Merit, Chicago's newest vampire. Merit is supposed to protect the Alpha, Gabriel Keene-and to spy for the vamps while she's at it. Oh, and luckily Ethan's offering some steamy, one-on-one combat training sessions to help her prepare for the mission.
Unfortunately, someone is gunning for Gabriel, and Merit soon finds herself in the line of fire. She'll need all the help she can get to track down the would-be assassin, but everywhere she turns, there are rising tensions between supernaturals-not least between her and a certain green-eyed, centuries-old master vampire.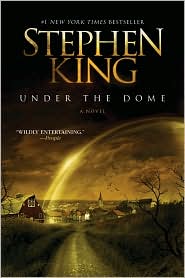 Under the Dome by Stephen King
Shortly before noon on October 21 of an unspecified year after 2012, the small Maine town of Chester's Mill is abrubtly separated from the outside world by an invisible, semipermeable barrier of unknown origin.
Also available this week: