Introducing books through the first paragraph or so...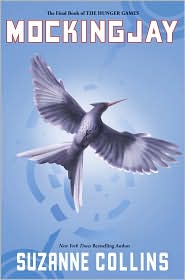 I stare down at my shoes, watching as a fine layer of ash settles on the worn leather. This is where the bed I shared with my sister, Prim, stood. Over there was the kitchen table. The bricks of the chimney, which collapsed in a charred heap, provide a point of reference for the rest of the house. How else could I orient myself in this sea of gray?
Almost nothing remains of District 12. A month ago, the Capitol's firebombs obliterated the poor coal miners' houses in the Seam, the shops in the town, even the Justice Building. The only area that escaped incineration was the Victor's Village. I don't know why exactly. Perhaps so anyone forced to come here on Capitol business would have somewhere decent to stay. The odd reporter. A committee assessing the condition of the coal mines. A squad of Peacekeepers checking for returning refugees.
-- Mockingjay by Suzanne Collins