Mailbox Monday is brought to us by
The Printed Page
.
In my mailbox last week I got:
Winnings...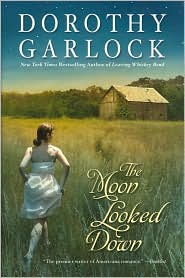 The Moon Looked Down by Dorothy Garlock
Won from This Book for Free

The new Americana romance from bestselling author Dorothy Garlock, this time set against the backdrop of WWII.

Sophie Heller's family immigrated from Germany to Victory, a small town in Illinois, before WWII began. Now that the war has affected the town, the townspeople discriminate against Sophie and her family. When a train derails, it is an accident but the Heller family is blamed. Coming to Sophie's rescue is a teacher from the high school, and despite their cultural differences, a romance starts to bloom.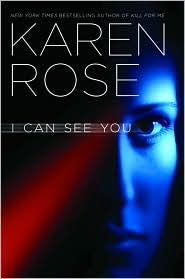 I Can See You by Karen Rose
Won from Wendy's Minding Spot

Eve Wilson's face was once scarred by a vicious assault. Terrified and ashamed, she escaped to the online realm, where she could choose the face she allowed people to see. Years later, her outer scars faded and inner scars buried, Eve has fought her way back to the real world and is determined to help others do the same. Now a graduate student moonlighting as a bartender, Eve researches the addictive powers of online communities. When her test subjects begin turning up dead as a result of apparent suicides, she doesn't know where to turn.

Homicide detective Noah Webster is one of the few people who believe the victims are connected murders. Eve becomes Noah's online guide and realizes that the handsome detective may have secret scars as painful as her own. As Eve and Noah chase a killer who is always one step ahead of them, together they try to overcome the tragedies of their pasts and learn to trust again, but they soon discover that danger is much closer than they think.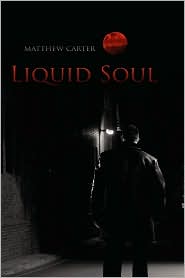 Liquid Soul by Matthew Carter
Won from Bridget the Readaholic

This story is more than just writing about some mass murderer killing innocent lives. In the end the narrator wants to be become them. There are situations in which people say they would do anything to be in another's shoes and do things a bit differently than they would, but nobody ever gets the chance. So I wondered what would happen if for a moment we were all able to become someone else and the moment was so fulfilling that we had to have it again and again and would only be stopped either by ourselves or by an outside force. At that point being ourselves would be on par with being someone else. There would be no difference whatsoever.

Throughout this story not only does he learn about other people around him, but about himself and who he really is, along with the father who killed his mother and abandoned him when he was younger. Through the blade, he is finally able to forgive his father, learn his why, learn from the mistakes his father made, and move on with the rest of his killings.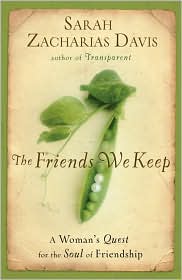 The Friends We Keep: How to Hold On, When to Let Go, and the Essence of Friendship by Sarah Zacharias Davis
Won from The Smug Cloud



Why are women's friendships so tricky?



During a particularly painful time in her life, Sarah Zacharias Davis learned how delightful–and wounding–women can be in friendship. She saw how some friendships end badly, others die slow deaths, and how a chance acquaintance can become that enduring friend you need.

The Friends We Keep is Sarah's thoughtful account of her own story and the stories of other women about navigating friendship. Her revealing discoveries tackle the questions every woman asks:

• Why do we long so for women friends?
• Do we need friends like we need air or food or water?
• What causes cattiness, competition, and co-dependency in too many friendships?
• Why do some friendships last forever and others only a season?
• How do I foster friendship?
• When is it time to let a friend go, and how do I do so?

With heartfelt, intelligent writing, Sarah explores these questions and more with personal stories, cultural references and history, faith, and grace. In the process, she delivers wisdom for navigating the challenges, mysteries, and delights of friendship: why we need friendships with other women, what it means to be safe in relationship, and how to embrace what a friend has to offer, whether meager or generous.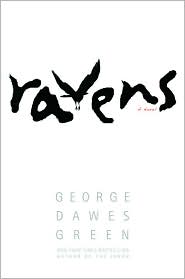 Ravens by George Dawes Green
Won from Bookin' with Bingo

When Shaw McBride and Romeo Zderko drive into the small town of Brunswick , Georgia, their only thought is to fix their car's leaky right tire and continue on to Key West, Florida, away from their dead-end jobs as computer technicians in Ohio. But when Shaw discovers that the 318 million dollar Georgia State Lottery has just been claimed by an ordinary Georgia family, he sees an opportunity - he and Romeo will blackmail the Boatwright family for half their winnings and ditch their deadbeat lives for good.

Disguised as a state lottery representative, Shaw enters the Boatwright's home and holds the family hostage, while Romeo patrols the town, staking out the homes of the family's loved ones, should the Boatwrights refuse to comply with their demands. But Shaw isn't your average criminal out to make a quick buck. Instead, he has a grand messianic vision and he'll stop at nothing to see it through — and soon, the Boatwrights find themselves living a Flannery O'Connor American nightmare from which they can't properly awaken.

At once frightening, comic, and suspenseful, RAVENS is a wholly original and utterly compelling novel from one of our most talented writers.
I also won Bingo's big audiobook giveaway, but there are just too many audiobooks to put a synopsis and picture here. So I will just list them:
Other: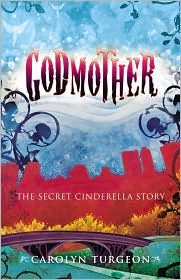 Godmother: The Secret Cinderella Story by Carolyn Turgeon
Received from Random House for review

Lil is an old woman who spends her days shelving rare books in a tiny Manhattan bookstore and lonely nights at home in her apartment. But Lil has an intriguing secret. Tucked and bound behind her back are white feathery wings–the only key to who she once was: the fairy godmother responsible for getting Cinderella to the ball to unite with her Prince Charming.

But on that fateful night, something went terribly and beautifully wrong. Lil allowed herself the unthinkable: to feel the emotions of human beings and fall in love with the prince herself, going to the ball in place of Cinderella in her exquisitely gorgeous human guise. For her unforgivable mistake, she was banished to live among humans, far from her fairy sisters and their magical underwater world. But then one day she meets Veronica–a young, fair-skinned, flame-haired East Village beauty with a love of all things vintage and a penchant for falling in love with the wrong men–and suddenly it becomes clear to Lil that she's been given a chance at redemption. If she can find a soul mate for Veronica, she may right her wrong and return to the fairy world she so deeply longs for...
Thanks to everyone!