I decided last night to start a new Wednesday spot here called "What's Releasing?", which will spotlight the books that will be releasing the following week. I couldn't get it posted last night, so here is the first edition of what I hope will become a weekly series.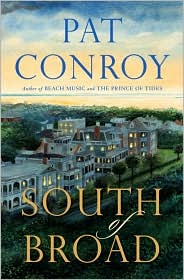 South of Broad by Pat Conroy
Hardcover
* Publisher: Knopf Doubleday Publishing Group
* Pub. Date: August 11, 2009
* ISBN-13: 9780385413053
* 528pp

Against the sumptuous backdrop of Charleston, South Carolina, South of Broad gathers a unique cast of sinners and saints. Leopold Bloom King, our narrator, is the son of an amiable, loving father who teaches science at the local high school. His mother, an ex-nun, is the high school principal and a well-known Joyce scholar. After Leo's older brother commits suicide at the age of thirteen, the family struggles with the shattering effects of his death, and Leo, lonely and isolated, searches for something to sustain him. Eventually, he finds his answer when he becomes part of a tightly knit group of high school seniors that includes friends Sheba and Trevor Poe, glamorous twins with an alcoholic mother and a prison-escapee father; hardscrabble mountain runaways Niles and Starla Whitehead; socialite Molly Huger and her boyfriend, Chadworth Rutledge X; and an ever-widening circle whose liaisons will ripple across two decades-from 1960s counterculture through the dawn of the AIDS crisis in the 1980s.

The ties among them endure for years, surviving marriages happy and troubled, unrequited loves and unspoken longings, hard-won successes and devastating breakdowns, and Charleston's dark legacy of racism and class divisions. But the final test of friendship that brings them to San Francisco is something no one is prepared for South of Broad is Pat Conroy at his finest; a long-awaited work from a great American writer whose passion for life and language knows no bounds.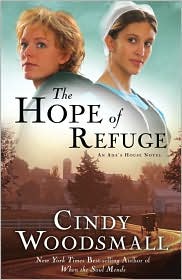 The Hope of Refuge (Ada's House Series) by Cindy Woodsmall

Paperback
* Publisher: The Doubleday Religious Publishing Group
* Pub. Date: August 11, 2009
* ISBN-13: 9781400073962
* 352pp
Raised in foster care and now the widowed mother of a little girl, Cara Moore struggles against poverty, fear, and a relentless stalker. When a trail of memories leads Cara and Lori out of New York City toward an Amish community, she follows every lead, eager for answers and a fresh start. She discovers that long-held secrets about her family history ripple beneath the surface of Dry Lake, Pennsylvania, and it's no place for an outsider. But one Amish man, Ephraim Mast, dares to fulfill the command he believes that he received from God–"Be me to her"– despite how it threatens his way of life.

Completely opposite of the hard, untrusting Cara, Ephraim's sister Deborah also finds her dreams crumbling when the man she has pledged to build a life with begins withdrawing from Deborah and his community, including his mother, Ada Stoltzfus. Can the run-down house that Ada envisions transforming unite them toward a common purpose–or push Mahlon away forever? While Ephraim is trying to do what he believes is right, will he be shunned and lose everything–including the guarded single mother who simply longs for a better life?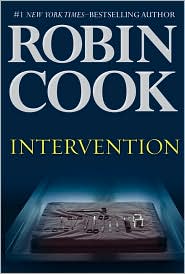 Intervention by Robin Cook
Paperback
* Publisher: Penguin Group (USA)
* Pub. Date: August 11, 2009
* ISBN-13: 9780399155703
* 448pp
It's been more than thirty years since New York City medical examiner Jack Stapleton's college graduation and almost as long since he'd been in touch with former classmates Shawn Doherty and Kevin Murray. Once a highly regarded ophthalmologist, Jack's career took a dramatic turn after a tragic accident that destroyed his family. But that, too, is very much in the past: Jack has remarried—to longtime colleague and fellow medical examiner Laurie Montgomery—and is the father of a young child. But his renegade, activist personality can't rest, and after performing a postmortem on a young college student who had recently been treated by a chiropractor, Jack decides to explore alternative medicine. What makes some people step outside the medical establishment to seek care from practitioners of Eastern philosophies and even faith healers?

Jack's classmate Shawn Doherty is now a renowned archeologist and biblical scholar at the Metropolitan Museum of Art, whose taste for good wine and generally deteriorating health are taking a toll on his career. He has recently obtained permission for a final dig beneath Saint Peter's, and despite his long-standing grudge against the Catholic Church, begins his research—which eventually takes him to Jerusalem and Venice —only to make a startling discovery with ecclesiastical and medical implications. And when Kevin Murray, now Bishop of the Archdiocese of New York, gets wind of Shawn's findings, he's desperate to keep them from the public. Kevin has strongpolitical ambitions within the Church, but his association with Shawn threatens to undermine them. Kevin turns to his old friend Jack to help protect an explosive secret—one with the power to change lives forever.
Also available this week: