Mailbox Monday is brought to us by
The Printed Page
.
In my mailbox last week I got:
Winnings...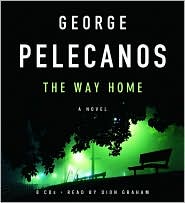 The Way Home audio book
by George Pelecanos
Won from
Teddy Rose
Christopher Flynn is trying to get it right. After years of trouble and rebellion that enraged his father and nearly cost him his life, he has a steady job in his father's company, he's seriously dating a woman he respects, and, aside from the distrust that lingers in his father's eyes, his mistakes are firmly in the past.

One day on the job, Chris and his partner come across a temptation almost too big to resist. Chris does the right thing, but old habits and instincts rise to the surface, threatening this new-found stability with sudden treachery and violence. With his father and his most trusted friends, he takes one last chance to blast past the demons trying to pull him back.

Like Richard Price or William Kennedy, Pelecanos pushes his characters to the extremes, their redemption that much sweeter because it is so hard fought. Pelecanos has long been celebrated for his unerring ability to portray the conflicts men feel as they search and struggle for power and love in a world that is often harsh and unforgiving but can ultimately be filled with beauty.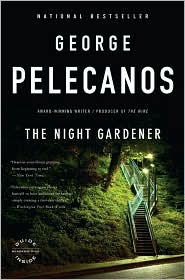 The Night Gardener
by George Pelecanos
Won from
Starting Fresh
"When the body of a local teenager is found in a community garden, homicide detective Gus Ramone relives intense memories of a case he worked twenty years earlier. When he was still a rookie, Ramone and his partner Dan "Doc" Holiday assisted legendary detective T.C. Cook as he investigated a series of killings involving young victims left overnight in neighborhood parks. The killer, dubbed, "the Night Gardener," was never caught. Since then, Holiday has left the force under a cloud of morals charges; he now works as a bodyguard and driver, taunted by his dreams of what he might have been. Cook retired, but he has never stopped agonizing about the unsolved case. Ramone is "good police," working as a homicide detective for the city's violent-crime division. He is also a devoted husband and father, and his teenage son, Diego, was a friend of the most recent victim, a boy named Asa." Could the Night Gardener be on the prowl again? Asa's death draws the three men together on a mission to finish the work that has haunted them for years. For T.C. Cook, it means solving one of the few cases that eluded him in his distinguished career. For Doc Holiday, the Night Gardener case is one last chance to prove - to Cook, to Ramone, and to himself - what kind of police officer he once was. For Gus Ramone, catching the killer means not only doing his job but knowing that his son will not be the next victim. The regret, anger, and fierce sense of purpose that once burned between them come rushing back as they race to lay to rest the monster who has stalked their dreams.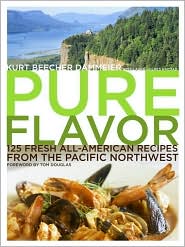 Pure Flavor: 125 Fresh All-American Recipes from the Pacific Northwest
by Kurt Beecher Dammeier
Won from
Mixed Greens
The creator of the award-winning Beecher's Handmade Cheese in Seattle, Kurt Beecher Dammeier knows that great food begins with the highestquality ingredients prepared simply,so their natural, intense flavors shine through. In this, his first cookbook, you'll discover that meals based on great raw materials require fewer ingredients,take less time to prepare, are healthier for you and your family, and taste phenomenal.

In Pure Flavor,Kurt shares more than 125 favorite recipes from his popular gourmet food shops and restaurant. This is fresh food that celebrates the quintessentially American flavors of the Pacific Northwest region that Kurt calls home. He shows you how pan-searing locally grown broccoli brings out its unique flavor, how an outstanding aged American Cheddar turns a bowl of tomato soup into ameal to remember, how a simple marmalade sauce can effortlessly enliven pork chops, and how asplash of light vinaigrette punctuated with lemon and basil makes any fresh fish shine.

Here are recipes for everything from a winning weekend breakfast dish of Apple-Hazelnut Waffles with Northwest Berry Syrup to hearty dinners like Dungeness Crab Mac & Cheese.Kurt knows where to find plump Washington cherries, crunchy Oregon hazelnuts,and fresh Puget Sound salmon and encourages home cooks to explore the culinary bounties of their area. He even includes helpful sidebars that demystify food terms, explaining the difference between Dungeness and peekytoe crabs,farmed and wild salmon, and "natural"and "organic."

Whether it's the sweet-tart bite of a juicy blackberryor the pungent tang of awonderful blue cheese, naturaland fresh flavors can be discovered anywhere. With stunning photography and irresistible recipes, Pure Flavor will inspire you to seek out America's pure flavors, wherever you live.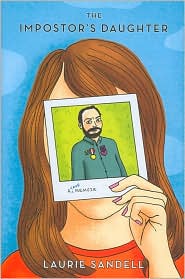 The Imposter's Daughter

by Laurie Sandell
Won from
Debbie's World of Books
Laurie Sandell grew up in awe (and sometimes in terror) of her larger-than-life father, who told jaw-dropping tales of a privileged childhood in Buenos Aires, academic triumphs, heroism during Vietnam, friendships with Kissinger and the Pope. As a young woman, Laurie unconsciously mirrors her dad, trying on several outsized personalities (Tokyo stripper, lesbian seductress, Ambien addict). Later, she lucks into the perfect job--interviewing celebrities for a top women's magazine. Growing up with her extraordinary father has given Laurie a knack for relating to the stars. But while researching an article on her dad's life, she makes an astonishing discovery: he's not the man he says he is--not even close. Now, Laurie begins to puzzle together three decades of lies and the splintered person that resulted from them--herself.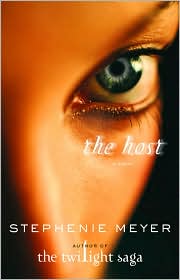 The Host

by Stephanie Meyer
Won from
Book Giveaways
The author of the Twilight series of # 1 bestsellers delivers her brilliant first novel for adults: a gripping story of love and betrayal in a future with the fate of humanity at stake.

Melanie Stryder refuses to fade away. The earth has been invaded by a species that take over the minds of their human hosts while leaving their bodies intact, and most of humanity has succumbed.

Wanderer, the invading "soul" who has been given Melanie's body, knew about the challenges of living inside a human: the overwhelming emotions, the too vivid memories. But there was one difficulty Wanderer didn't expect: the former tenant of her body refusing to relinquish possession of her mind.

Melanie fills Wanderer's thoughts with visions of the man Melanie loves-Jared, a human who still lives in hiding. Unable to separate herself from her body's desires, Wanderer yearns for a man she's never met. As outside forces make Wanderer and Melanie unwilling allies, they set off to search for the man they both love.

Featuring what may be the first love triangle involving only two bodies, THE HOST is a riveting and unforgettable novel that will bring a vast new readership to one of the most compelling writers of our time.
From the Barnes and Noble First Look...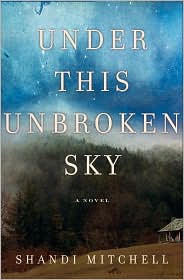 Under This Unbroken Sky

by Shandi Mitchell
From a passionate new voice in the world of literary fiction comes the story of one family's struggle to survive-a tribute to the resiliency of the human spirit told with great sensitivity and cinematic aplomb.

Spring 1937. Ukrainian immigrant Theo Mykolayenko returns to his wife, Maria, and their five children after nearly a year spent in prison-two hundred and seventy five days and nights, each a scratch on his cell wall-for the crime of stealing grain. Scrapping to make ends meet during Theo's absence, the Mykolayenkos had been living under the care of Theo's sister, Anna, on the harsh and unforgiving Canadian prairies. Now, home at last, Theo has determined to make a better life for them all. Channeling the willpower that enabled him to survive drought, starvation, warfare, and Stalin's crimes in the Ukraine, he takes to the land with great resolve.

As the crops grow, so do the strength of his children and Theo's fierce pride. But family peace is quickly disrupted by the return of Anna's rogue husband, Stefan. Tensions between the two men heighten as Stefan increasingly treats Theo like a hired hand and demands a cut from the sales of the
crops. Soon, the family is splintered-with brother pitted against sister, son against mother, and in a disturbing twist, a new mother against her newborn.

Building to an unforgettable climax, this is the story of an immigrant family trying to find their way in a new world, where small and innocent acts have enormous and catastrophic consequences. It is a harrowing tale of fathers, mothers, husbands, wives, sisters, and brothers whose desperate hands till the earth, while equally desperate minds plot much darker deeds.Everything that the Mykolayenkos have hoped for, dreamed of, worked for beyond exhaustion is now at stake-their loved ones, and their lives. Rich in emotion and suspense, this sublimely crafted first novel hails the arrival of a superbly talented literary voice.