Mailbox Monday is hosted
here
. I've received a few new books recently:
Pachinko by Min Jin Lee
Pachinko follows one Korean family through the generations, beginning in early 1900s Korea with Sunja, the prized daughter of a poor yet proud family, whose unplanned pregnancy threatens to shame them all. Deserted by her lover, Sunja is saved when a young tubercular minister offers to marry and bring her to Japan.

So begins a sweeping saga of an exceptional family in exile from its homeland and caught in the indifferent arc of history. Through desperate struggles and hard-won triumphs, its members are bound together by deep roots as they face enduring questions of faith, family, and identity.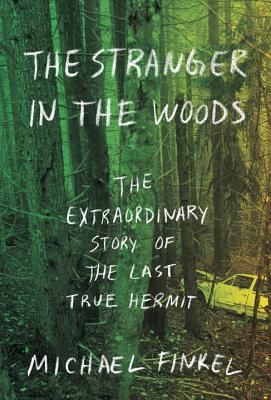 The Stranger in the Woods: The Extraordinary Story of the Last True Hermit by Michael Finkel
Many people dream of escaping modern life, but most will never act on it. This is the remarkable true story of a man who lived alone in the woods of Maine for 27 years, making this dream a reality--not out of anger at the world, but simply because he preferred to live on his own.

In 1986, a shy and intelligent twenty-year-old named Christopher Knight left his home in Massachusetts, drove to Maine, and disappeared into the forest. He would not have a conversation with another human being until nearly three decades later, when he was arrested for stealing food. Living in a tent even through brutal winters, he had survived by his wits and courage, developing ingenious ways to store edibles and water, and to avoid freezing to death. He broke into nearby cottages for food, clothing, reading material, and other provisions, taking only what he needed but terrifying a community never able to solve the mysterious burglaries. Based on extensive interviews with Knight himself, this is a vividly detailed account of his secluded life--why did he leave? what did he learn?--as well as the challenges he has faced since returning to the world. It is a gripping story of survival that asks fundamental questions about solitude, community, and what makes a good life, and a deeply moving portrait of a man who was determined to live his own way, and succeeded.
The Seven Husbands of Evelyn Hugo by Taylor Jenkins Reid
From Taylor Jenkins Reid comes an unforgettable and sweeping novel about one classic film actress's relentless rise to the top—the risks she took, the loves she lost, and the long-held secrets the public could never imagine.

Evelyn Hugo is finally ready to tell the truth about her glamorous and scandalous life. But when she chooses unknown magazine reporter Monique Grant for the job, no one in the journalism community is more astounded than Monique herself. Why her? Why now?

Monique is not exactly on top of the world. Her husband, David, has left her, and her career has stagnated. Regardless of why Evelyn has chosen her to write her biography, Monique is determined to use this opportunity to jumpstart her career.

Summoned to Evelyn's Upper East Side apartment, Monique listens as Evelyn unfurls her story: from making her way to Los Angeles in the 1950s to her decision to leave show business in the late 80s, and, of course, the seven husbands along the way. As Evelyn's life unfolds through the decades—revealing a ruthless ambition, an unexpected friendship, and a great forbidden love—Monique begins to feel a very a real connection to the actress. But as Evelyn's story catches up with the present, it becomes clear that her life intersects with Monique's own in tragic and irreversible ways.

Filled with emotional insight and written with Reid's signature talent, this is a fascinating journey through the splendor of Old Hollywood into the harsh realities of the present day as two women struggle with what it means—and what it takes—to face the truth.
The Wolf Road by Beth Lewis
ELKA BARELY REMEMBERS a time before she knew Trapper. She was just seven years old, wandering lost and hungry in the wilderness, when the solitary hunter took her in. In the years since then, he's taught her how to survive in this desolate land where civilization has been destroyed and men are at the mercy of the elements and each other.
But the man Elka thought she knew has been harboring a terrible secret. He's a killer. A monster. And now that Elka knows the truth, she may be his next victim.
Armed with nothing but her knife and the hard lessons Trapper's drilled into her, Elka flees into the frozen north in search of her real parents. But judging by the trail of blood dogging her footsteps, she hasn't left Trapper behind--and he won't be letting his little girl go without a fight. If she's going to survive, Elka will have to turn and confront not just him, but the truth about the dark road she's been set on.
The Wolf Road is an intimate cat-and-mouse tale of revenge and redemption, played out against a vast, unforgiving landscape--told by an indomitable young heroine fighting to escape her past and rejoin humanity.
I'm grateful to the publisher for sending me this book. I only got half-way through it when I got it from Netgalley before it expired, so now I can finish it and do a real review!
From TLC Book Tours: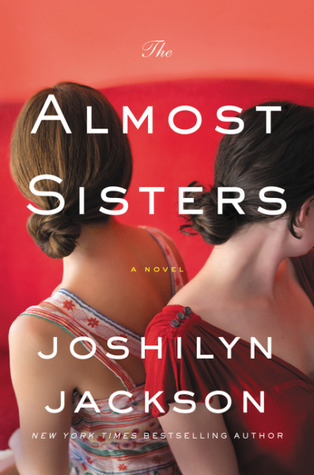 The Almost Sisters by Joshilyn Jackson
With empathy, grace, humor, and piercing insight, the author of gods in Alabama pens a powerful, emotionally resonant novel of the South that confronts the truth about privilege, family, and the distinctions between perception and reality---the stories we tell ourselves about our origins and who we really are.

Superheroes have always been Leia Birch Briggs' weakness. One tequila-soaked night at a comics convention, the usually level-headed graphic novelist is swept off her barstool by a handsome and anonymous Batman.

It turns out the caped crusader has left her with more than just a nice, fuzzy memory. She's having a baby boy--an unexpected but not unhappy development in the thirty-eight year-old's life. But before Leia can break the news of her impending single-motherhood (including the fact that her baby is biracial) to her conventional, Southern family, her step-sister Rachel's marriage implodes. Worse, she learns her beloved ninety-year-old grandmother, Birchie, is losing her mind, and she's been hiding her dementia with the help of Wattie, her best friend since girlhood.

Leia returns to Alabama to put her grandmother's affairs in order, clean out the big Victorian that has been in the Birch family for generations, and tell her family that she's pregnant. Yet just when Leia thinks she's got it all under control, she learns that illness is not the only thing Birchie's been hiding. Tucked in the attic is a dangerous secret with roots that reach all the way back to the Civil War. Its exposure threatens the family's freedom and future, and it will change everything about how Leia sees herself and her sister, her son and his missing father, and the world she thinks she knows.