Mailbox Monday is hosted
here
. I've received a few new books recently: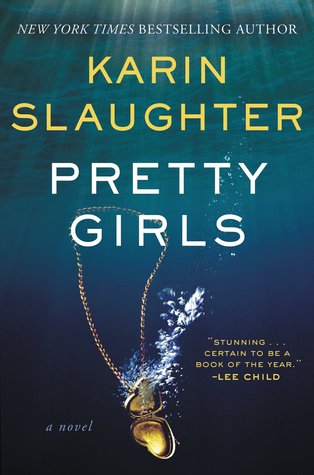 Pretty Girls by Karin Slaughter
Received from TLC Book Tours
Sisters. Strangers. Survivors.

More than twenty years ago, Claire and Lydia's teenaged sister Julia vanished without a trace. The two women have not spoken since, and now their lives could not be more different. Claire is the glamorous trophy wife of an Atlanta millionaire. Lydia, a single mother, dates an ex-con and struggles to make ends meet. But neither has recovered from the horror and heartbreak of their shared loss—a devastating wound that's cruelly ripped open when Claire's husband is killed.

The disappearance of a teenage girl and the murder of a middle-aged man, almost a quarter-century apart: what could connect them? Forming a wary truce, the surviving sisters look to the past to find the truth, unearthing the secrets that destroyed their family all those years ago . . . and uncovering the possibility of redemption, and revenge, where they least expect it.

Powerful, poignant, and utterly gripping, packed with indelible characters and unforgettable twists, Pretty Girls is a masterful thriller from one of the finest suspense writers working today.
Carrying Albert Home: The Somewhat True Story of a Man, His Wife, and Her Alligator by Homer Hickam
Received from TLC Book Tours
Elsie Lavender and Homer Hickam (the father of the author) were high school classmates in the West Virginia coalfields, graduating just as the Great Depression began. When Homer asked for her hand, Elsie instead headed to Orlando where she sparked with a dancing actor named Buddy Ebsen (yes, that Buddy Ebsen). But when Buddy headed for New York, Elsie's dreams of a life with him were crushed and eventually she found herself back in the coalfields, married to Homer.

Unfulfilled as a miner's wife, Elsie was reminded of her carefree days with Buddy every day because of his unusual wedding gift: an alligator named Albert she raised in the only bathroom in the house. When Albert scared Homer by grabbing his pants, he gave Elsie an ultimatum: "Me or that alligator!" After giving it some thought, Elsie concluded there was only one thing to do: Carry Albert home.

Carrying Albert Home is the funny, sweet, and sometimes tragic tale of a young couple and a special alligator on a crazy 1000-mile adventure. Told with the warmth and down-home charm that made Rocket Boys/October Sky a beloved bestseller, Homer Hickam's rollicking tale is ultimately a testament to that strange and marvelous emotion we inadequately call love.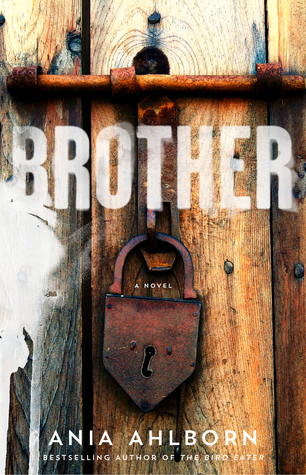 Brother by Ania Ahlborn
Received through Netgalley
From the bestselling horror author of Within These Walls and The Bird Eater comes a brand-new novel of terror that follows a teenager determined to break from his family's unconventional—and deeply disturbing—traditions.

Deep in the heart of Appalachia stands a crooked farmhouse miles from any road. The Morrows keep to themselves, and it's served them well so far. When girls go missing off the side of the highway, the cops don't knock on their door. Which is a good thing, seeing as to what's buried in the Morrows' backyard.

But nineteen-year-old Michael Morrow isn't like the rest of his family. He doesn't take pleasure in the screams that echo through the trees. Michael pines for normalcy, and he's sure that someday he'll see the world beyond West Virginia. When he meets Alice, a pretty girl working at a record shop in the small nearby town of Dahlia, he's immediately smitten. For a moment, he nearly forgets about the monster he's become. But his brother, Rebel, is all too eager to remind Michael of his place…