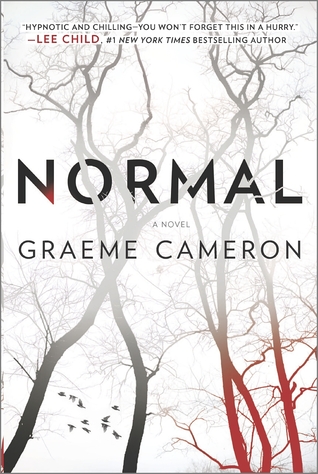 Synopsis
"The truth is I hurt people. It's what I do. It's all I do. It's all I've ever done."

He lives in your community, in a nice house with a well-tended garden. He shops in your grocery store, bumping shoulders with you and apologizing with a smile. He drives beside you on the highway, politely waving you into the lane ahead of him.

What you don't know is that he has an elaborate cage built into a secret basement under his garage. And the food that he's carefully shopping for is to feed a young woman he's holding there against her will—one in a string of many, unaware of the fate that awaits her.

This is how it's been for a long time. It's normal... and it works. Perfectly.

Then he meets the checkout girl from the 24-hour grocery. And now the plan, the hunts, the room... the others. He doesn't need any of them anymore. He needs only her. But just as he decides to go straight, the police start to close in. He might be able to cover his tracks, except for one small problem—he still has someone trapped in his garage.

Discovering his humanity couldn't have come at a worse time.
Hardcover, 300 pages
Published March 31st 2015 by Mira (first published January 1st 2015)
ISBN 0778318508 (ISBN13: 9780778318507)
My Thoughts
Oh, and I knew three more things. I knew that her last hot meal was lasagna, her cause of death was a ruptured aorta and her tongue tasted of sugar and spice.



This story follows a cannibalistic serial killer who likes to keep women in his dungeon until he decides to kill them, and often eat them as well. The story doesn't get too much into his way of life. It seems he's been doing this for awhile when the story picks up, but it covers a brief period of time.
I just couldn't really get into this story. It seemed to move too fast, with the characters emotions and infatuation escalating too quickly. The character development was really rather superficial, and I just didn't understand them.
The story wasn't very believable, the characters didn't feel authentic, and when it was all over I was mostly left just scratching my head and wondering what just happened?
Meh. It was okay, but it didn't live up to my expectations.
Buy Now:
Barnes and Noble
Amazon
IndieBound
My Rating:
Disclosure:
I received a copy of this book to review through Netgalley and the publisher, in exchange for my honest opinion. I was not financially compensated in any way, and the opinions expressed are my own and based on my observations while reading this novel.