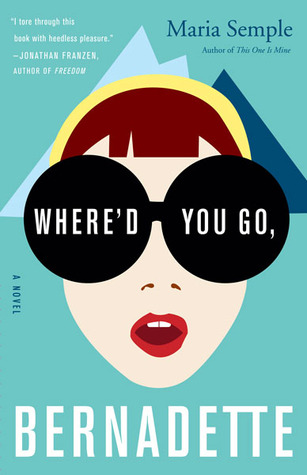 Synopsis
Bernadette Fox is notorious. To her Microsoft-guru husband, she's a fearlessly opinionated partner; to fellow private-school mothers in Seattle, she's a disgrace; to design mavens, she's a revolutionary architect, and to 15-year-old Bee, she is a best friend and, simply, Mom.

Then Bernadette disappears. It began when Bee aced her report card and claimed her promised reward: a family trip to Antarctica. But Bernadette's intensifying allergy to Seattle—and people in general—has made her so agoraphobic that a virtual assistant in India now runs her most basic errands. A trip to the end of the earth is problematic.

To find her mother, Bee compiles email messages, official documents, secret correspondence—creating a compulsively readable and touching novel about misplaced genius and a mother and daughter's role in an absurd world.
Hardcover, 330 pages
Published August 14th 2012 by Little, Brown and Company
ISBN 0316204277 (ISBN13: 9780316204279)
About the Author
Bernadette was once a brilliant architect, but some mysterious event caused her to buy an old rundown private school in Seattle and move there with her husband and daughter. With grand plans of restoring the old place into a beautiful home for her family, she has instead become mired in bitterness and
This is definitely a worthwhile read.
Buy Now:
Barnes and Noble
Amazon
IndieBound
My Rating: