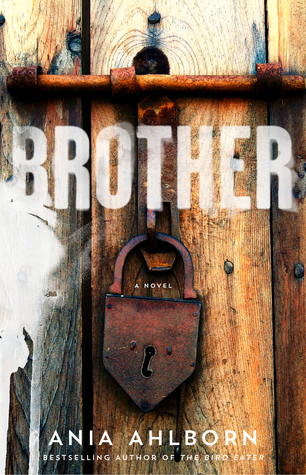 Synopsis
From the bestselling horror author of Within These Walls and The Bird Eater comes a brand-new novel of terror that follows a teenager determined to break from his family's unconventional—and deeply disturbing—traditions.

Deep in the heart of Appalachia stands a crooked farmhouse miles from any road. The Morrows keep to themselves, and it's served them well so far. When girls go missing off the side of the highway, the cops don't knock on their door. Which is a good thing, seeing as to what's buried in the Morrows' backyard.

But nineteen-year-old Michael Morrow isn't like the rest of his family. He doesn't take pleasure in the screams that echo through the trees. Michael pines for normalcy, and he's sure that someday he'll see the world beyond West Virginia. When he meets Alice, a pretty girl working at a record shop in the small nearby town of Dahlia, he's immediately smitten. For a moment, he nearly forgets about the monster he's become. But his brother, Rebel, is all too eager to remind Michael of his place…
Paperback, 322 pages
Published September 29th 2015 by Gallery Books
ISBN 147678373X (ISBN13: 9781476783734)
About the Author
Born in Ciechanow Poland, Ania has always been drawn to the darker, mysterious, and sometimes morbid sides of life. Her earliest childhood memory is of crawling through a hole in the chain link fence that separated her family home from the large wooded cemetery next door. She'd spend hours among the headstones, breaking up bouquets of silk flowers so that everyone had their equal share.

Author of eight novels, Ania's books have been lauded by the likes of Publisher's Weekly, The New York Daily News, and The New York Times. Some titles have been optioned for film.

Hailing from Albuquerque, New Mexico, Ania currently lives in Portland, Oregon.
Check out the author's
website
Like the author on
Facebook
Follow the author on
Twitter
My Thoughts
Michael twisted in his bed, the threadbare blanket he'd used all his life tangled around his legs. A girl was screaming bloody murder outside.
"One of these things is not like the other." Michael is a sensitive and sweet boy underneath the twisted outer shell created by his demented family. Adopted into the family as a young boy, he is now a conflicted young man trapped in a life of terror without a clue how to escape, forced to play his part in his family's sick games.
Michael's brother Rebel (born Ray, he renamed himself "Rebel" when he was a boy) is a sick and twisted man with an eerie bad boy charisma that attracts the ladies. He is Michael's big brother, and he never lets Michael forget that he belongs to Rebel and his life is at his mercy.
Sister Misty is sweet and twisted. Where Rebel is cruel and twisted, Misty is just addled, her mind twisted by years of abuse and from listening to the screams outside her window.
The entire family lives in fear of Momma. If Momma ain't happy, ain't nobody happy.
Momma made them special. She made them what they were.
Being Momma's husband, Wade seems to be just a boat without a rudder, steered by Momma's winds. He generally seems dispassionate or even uncomfortable or disagreeable with what often lands at his feet, but performs whatever duties Momma wants.
Creepy story with even creepier characters, this one in a sense is a slow burner. You can tell from the opening teaser above that it starts right off with a bang, but then it's just a slow burn getting you to the climax. You know very bad things happen in this story, but it takes a long time to get there. This about drove me nuts, but in a good way! It's suspense at its best.
My final word:
This story had some very difficult subject matter, but it is presented in a very readable way. Eerie. That's what it is. Eerie. All is not okay at the Morrow farm.This is one of those scary, creepy Appalachian mountain family stories. You come upon an old farmhouse with a beat up old cellar door deep in the mountain woods, souped up antique car parked out front, and you know that nothing good happens there. But it does make for a good story!
Children begin by loving their parents; as they grow older they judge them; sometimes they forgive them.
-- Oscar Wilde
My Rating: A-
---
The Cerebral Girl
is a forty-something blogger just digging her way out from under a mountain of books in the deep south of Florida.
I received a copy of this book to review through

Netgalley and the publisher

, in exchange for my honest opinion. I was not financially compensated in any way, and the opinions expressed are my own and based on my observations while reading this novel. The book that I received was an uncorrected proof, and quotes could differ from the final release.